VITAS Healthcare Expands Quality End-of-Life Care at Broward Health Coral Springs
New hospice wing expects to serve more than 350 patients each year
March 16, 2023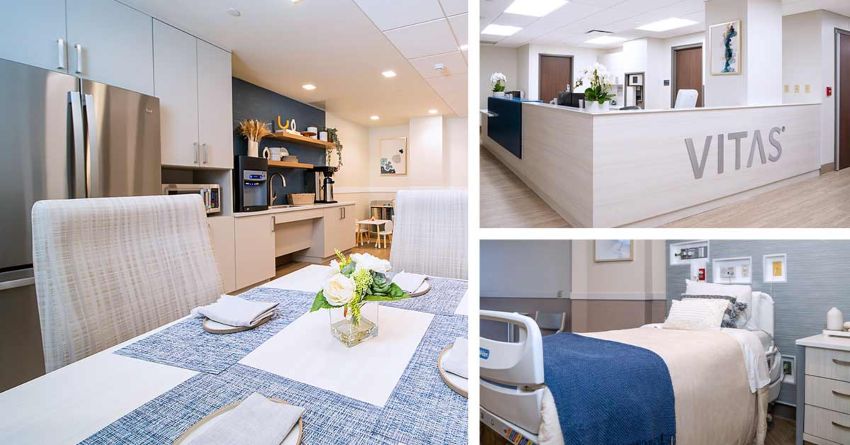 CORAL SPRINGS, FL—Broward County residents now have easier access to quality end-of-life care with the expansion of the VITAS Healthcare Inpatient Hospice Unit (IPU) at Broward Health Coral Springs. The nation's leading provider of end-of-life care completed construction in late January 2023, increasing its capacity from eight to 12 patient beds to provide high-acuity care to patients with serious illness. The new VITAS hospice wing expects to serve more than 350 patients each year.
"Broward Health Coral Springs is dedicated to all stages of healthcare, including easing the concerns of our patients in need of palliative and end-of-life care," said Michael Leopold, chief operating officer for Broward Health Coral Springs. "The additional space enhances our ability to provide more patients with easier transitions to the specialized care they deserve."
The Miami-based hospice provider began serving patients at the Coral Springs hospital in January 2021 in a temporary eight-bed IPU.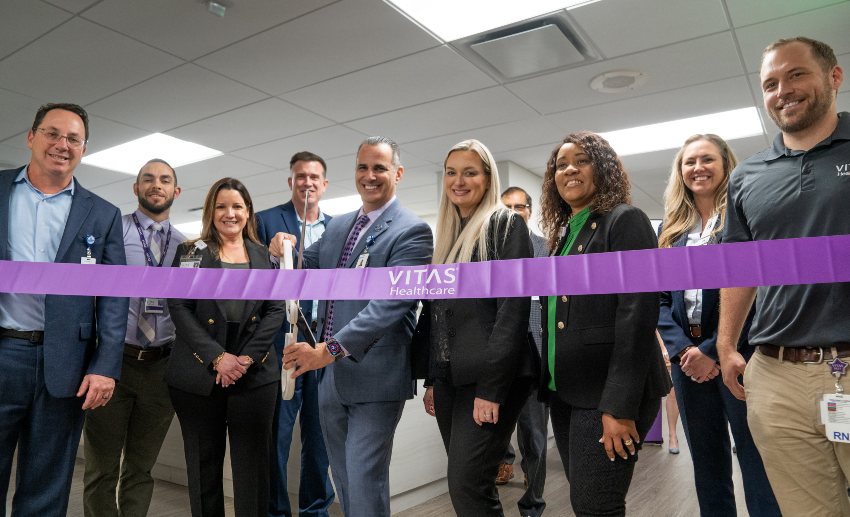 "VITAS is proud to continue our partnership with Broward Health to offer compassionate, comfort-focused care to more patients in Coral Springs and throughout the county," added Kathleen Coronado, VITAS senior general manager. "This expansion allows our team to attend to a greater number of patients and their families by providing the expert medical support they need in a space that feels more like home."
The facility is located on the North 3rd floor of the hospital at 3000 Coral Hills Drive in Coral Springs, convenient to area restaurants, lodging, churches and other amenities. The 12-bed IPU features rooms with televisions and internet access, private bathrooms, a shared kitchen and family gathering area. It is open to visitors 24/7, with service animals welcome at all times and VITAS Paw Pals® friendly pet visits upon request.
A ribbon-cutting ceremony was hosted by VITAS in February to commemorate the official opening of the wing. The event was attended by Broward Health leadership and clinicians who were invited to tour the new home-like center.
VITAS IPUs provide patients near the end of life with a home away from home when their symptoms can no longer be managed in their usual residence. Patients and their families receive care from an interdisciplinary VITAS team, which includes a physician, nurse, hospice aide, social worker, chaplain, volunteer and bereavement expert. This team provides 24/7 support for the medical, emotional, social and spiritual needs of patients and their loved ones.
Since 1980, VITAS has been providing hospice care to the residents of Broward County in their homes, their preferred care settings or inpatient units like the ones at Broward Health in Coral Springs, Deerfield Beach and Fort Lauderdale. Care teams and clinicians are available 24/7 to provide care and answer questions. Healthcare professionals can download the VITAS Healthcare mobile app for secure, one-touch referrals, VITAS locations and interactive guidelines for hospice eligibility. Referrals are also accepted 24/7 by calling 800.93.VITAS or at VITAS.com/Referrals.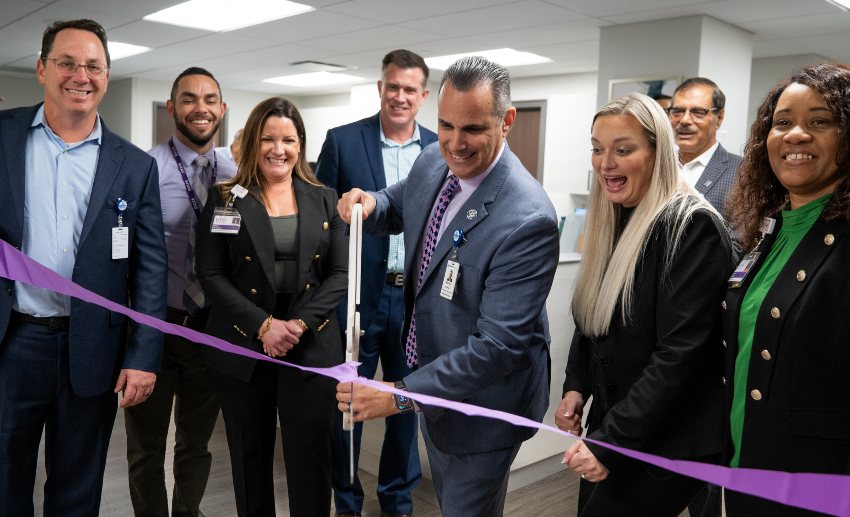 For media inquiries: