Pet Visits in Hospice Care
When Animals Do What People Can't
Remember "Lassie"? Each week on the 1950s TV show, the brave collie saved her family and friends from wells, fires and other dangers. The show demonstrated in dramatic fashion what hospice patients experience every day—the devotion of our four-legged friends.
Many facilities have pet visit volunteers: loving animals—and their owners—who are trained to provide comfort and a special kind of friendship to anyone who can benefit, from a child struggling to read to disaster victims and the elderly.
Hospice pet volunteers visit patients in nursing homes, assisted living communities and private homes. Hospice pet visits offer a welcome distraction from illness and help people feel a little less lonely. They leave their patients—and anyone else lucky enough to be around—smiling, more relaxed, maybe even healthier.
The therapeutic use of pets has gained more attention and widespread acceptance as it continues to bring measurable benefits to all kinds of needs. It even has an acronym; HAI research (for human–animal interaction) is the study of the association between pet caregiving and physical and mental health.
The benefits of pet visits include:
Comfort care
Bringing back memories
Encouraging activity
Providing unconditional love
Healthcare experts say that hospice patients are noticeably more active and responsive during and after animal visits. But hospice teams, patients and families don't need statistics and research to see that pets can bring about change that no amount of human intervention or medicine seems to accomplish.
Meet Some of the VITAS Paw Pals®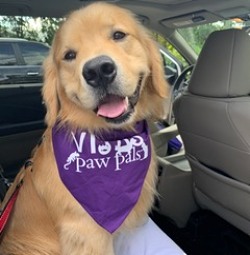 Bodhi
Bodhi is a sweet boy with sweet eyes. He can tell when someone needs comforting. Bodhi listens to every word, blinking his eyes in response to those who speak to him.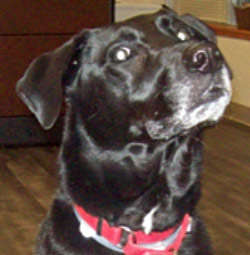 Max
Max is a like a big teddy bear. He craves attention and loves to curl up with you. He especially enjoys belly and chest rubs.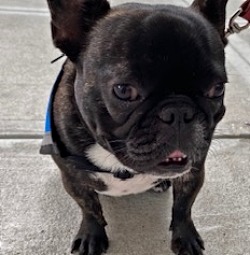 Beckett
Beckett was born in Oklahoma and moved to Florida with his adopted mom. He worked as a therapy dog before joining VITAS. Patients say he has a wonderful temperament!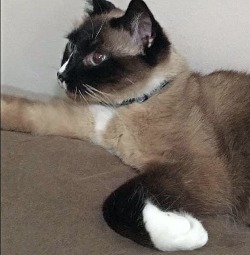 Gizmo
Gizmo's daddy found her at a garage sale and has spiced up her life. She now has a doggy sister, a brother chinchilla, and a kitty sister who joined the family when Gizmo's daddy met her momma.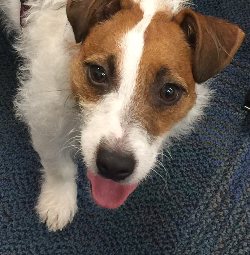 Mushka
Named after a Russian cosmonaut puppy, Mushka's had some big shoes to fill. She lives with her parents and two brother cats, and attention is the key to her heart!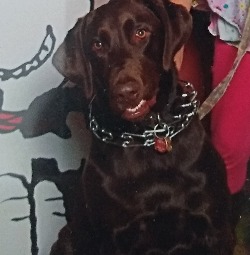 Lay Down Sally
Born in Illinois, she was named for the Eric Clapton song, "Lay Down Sally." She enjoys her visits to the nursing home more than her trips to the dog park!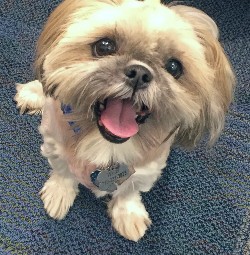 Walter
Walter joined his family when he was about 8 weeks old. They used to live in Colorado, but the warm weather of Florida is much more his style! Everyone says he's a very sweet boy.
At VITAS, we surround patients and their families with services and resources for quality of life near the end of life.