Memory Bears
That yellow cotton shirt your dad always wore, your grandmother's favorite summer dress, or your husband's work uniform—just seeing and feeling some fabrics can bring back precious memories of a loved one.
At VITAS, we know the importance of these memories and have found a way to preserve meaningful fabrics for the family members of our hospice patients.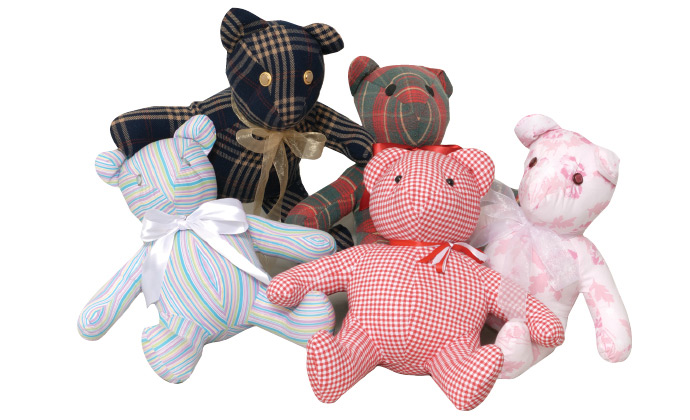 Memory Bears are sewn by VITAS volunteers from your loved one's clothing or other fabric.
These special bears help ease the pain when you're missing your loved one, hold silent witness to your sorrow or serve as a cuddly reminder of the one you love.
A hug from a Memory Bear always delivers a special kind of care.
Request a Memory Bear … or Become a Volunteer
If you would like a Memory Bear for a loved one who is a VITAS patient, talk to one of your VITAS caregivers.
If you love to sew and would like to make Memory Bears for local VITAS families, complete this online application or contact your VITAS volunteer services manager.
Find out if hospice care could help your loved one.