Joseph Shega MD
Chief Medical Officer
Joseph Shega, MD, is senior vice president and chief medical officer for VITAS Healthcare, the nation's leading provider of end-of-life care. Dr. Shega is responsible for oversight of the regional medical directors, the director of physician services and overall medical direction at VITAS programs in 14 states and the District of Columbia.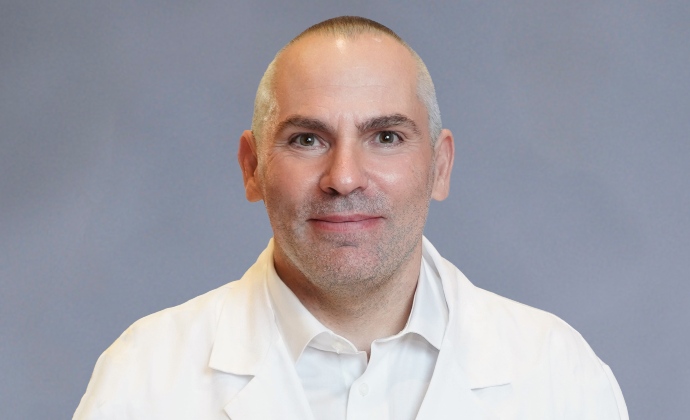 Since 1999, Dr. Shega has devoted his career to improving the care of older adults at the end of life.
He joined VITAS in 2013 as a regional medical director in Florida. Prior to joining VITAS, Dr. Shega was an associate professor of medicine at the University of Chicago in the area of geriatrics and palliative medicine. In that role, he helped expand the palliative medicine program through accreditation of a fellowship program in hospice and palliative medicine, further integration of palliative care into oncology, and initiatives to better understand pain assessment and management in persons with dementia.
Since joining VITAS, Dr. Shega has worked to expand the role of the medical director from clinical expert to senior leader, expanded service offerings for high-acuity and complex hospice patients, helped define palliative care service offerings, and incorporated scientific inquiry as part of VITAS' mission as a leader in the field.
In conjunction with his work at VITAS, Dr. Shega has previously served as chair of the ethics committee for the American Geriatrics Society, managing editor of the Pain and Aging section for Pain Medicine, and editorial board for the Journal of Pain and Symptom Management. He has peer-reviewed more than 50 publications, currently serves on the Roundtable on Quality Care for People with Serious Illness through the National Academy of Medicine and is a key contributor to the Essentials series through the American Academy of Hospice and Palliative Medicine, including a role as managing editor of the 5th edition.
Dr. Shega earned a bachelor's degree from Lewis University in Romeoville and a degree in medicine from Northwestern University Medical School in Chicago, both in Illinois. He completed a residency in internal medicine at the University of Pittsburgh Medical Center in Pennsylvania and a fellowship in geriatric medicine at the University of Chicago in Illinois. He currently holds an appointment of associate professor of medicine at the University of Central Florida.
Articles by Joseph Shega MD