Nick Westfall
President and Chief Executive Officer
Nicholas M. (Nick) Westfall is president and chief executive officer of VITAS Healthcare, a position he has held since 2016. VITAS, a pioneer and leader in the hospice movement since 1978, is the nation's leading provider of end-of-life care.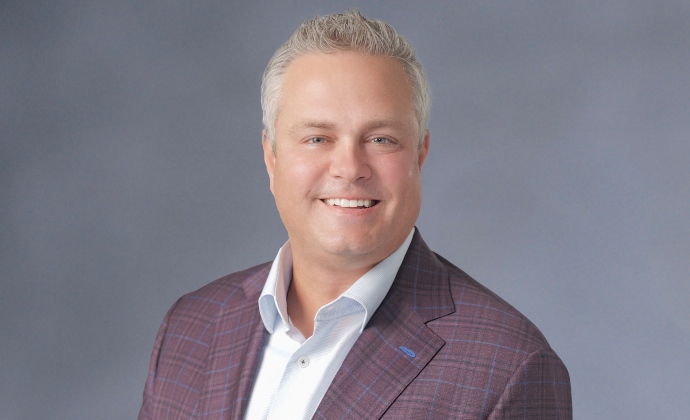 Nick joined VITAS in 2012 as senior vice president of field operations and was promoted to executive vice president and chief operating officer in 2015. He came to VITAS from parent company Chemed Corporation (NYSE: CHE), where he was director of information technology and operations. Prior to joining Chemed in 2009, Nick was a senior manager at Deloitte and Touche LLP, responsible for consulting services to clients (including Chemed and its subsidiaries), primarily in healthcare, manufacturing, telecommunications and professional services industries.
Headquartered in Miami, Florida, VITAS operates 50 hospice programs in 14 states and the District of Columbia. (California, Connecticut, Delaware, Florida, Georgia, Kansas, Michigan, Missouri, New Jersey, Ohio, Pennsylvania, Texas, Virginia and Wisconsin). VITAS employs over 10,000 professionals who care for more than 18,000 patients with advanced illness daily, primarily in patients' homes, and also in the company's inpatient hospice units and in hospitals, nursing homes and assisted living communities/residential care facilities for the elderly.
Nick has led the company through substantial growth and a 40th anniversary celebration in 2018. Since 2012, the number of patients served annually has increased more than 35 percent, while annualized operating profit has increased approximately 70 percent. Chemed Corporation's stock price has increased approximately 500 percent since 2012, due in part to VITAS' performance.
VITAS' success since 2012 also has focused on continuous improvement for its employees, processes and technology—all while building upon VITAS' core mission and culture. Nick and his team have executed a multi-year strategy of reinvesting in the organization for sustainable growth. This reinvestment is focused on improving the experience for VITAS' most important asset: its dedicated and compassionate employees as they care for end-of-life patients and their families. The company's compensation and benefits package has expanded each year since 2012 to position VITAS Healthcare as an industry leader.
With Nick's technology experience, VITAS has supported rapid adoption of technology to bring better care to patients, improved service to referral sources and enhanced productivity for employees. Through a 2014 partnership with AT&T and Apple, VITAS deployed mobile devices to field staff, improving VITAS' ability to respond in critical moments and provide patient- and family-centered care. In 2018, VITAS was recognized for improving the patient experience through mobile technology with the PEX Network Award for Mobile Solutions. In 2020, the company's mobile app for hospice clinicians took top prize for social impact from the Mobile User Experience Awards.
Nick also has provided critical leadership in times of crisis, including hurricanes in Texas and Florida, wildfires in California and community tragedies. He and the VITAS leadership ensured resources were mobilized to support thousands of at-risk patients, families and employees.
As an industry leader, Nick is a member of the Advisory Board to Programs in Health Management and Policy at the University of Miami Business School. He also participates directly through board representation with the National Hospice and Palliative Care Association (NHPCO).
Nick earned a bachelor's degree in chemical engineering from the University of Dayton (Ohio) and a master's degree in business administration from the University of Michigan Ross School of Business.