Panama City Receives Over $100,000 in Donations for Community Support
March 14, 2022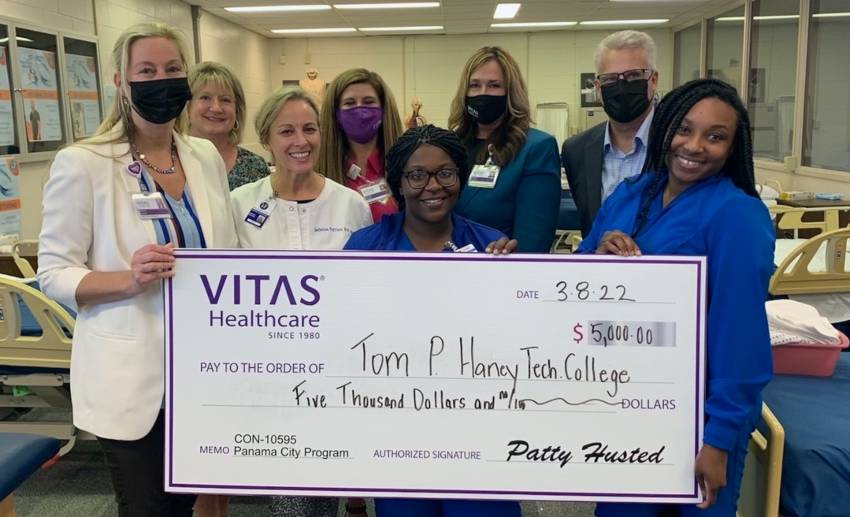 Panama City, FL — Six local organizations accepted donations this week totaling $120,000 from VITAS Healthcare, a local hospice care provider. The funds will support the Panama City community and residents in need through St. Andrew Christian Care Center, Inc., St. Andrew Community Medical Center, Panama City Rescue Mission, Florida State University, Gulf Coast State College and Tom P. Haney Technical College.
"It is an honor to assist these organizations in providing community care to those most in need of it," said Jennifer Phillips, general manager for VITAS in Panama City. "As we seek to deepen our roots in Panama City, we are fostering relationships with benevolent providers and educational institutions. We seek to bolster these dedicated community efforts as we connect patients with comfort-focused hospice services when they are needed."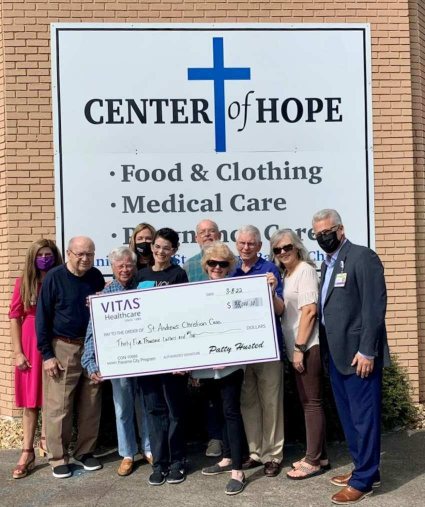 As the nation's leading provider of hospice and palliative care, VITAS puts patients and families first in delivering compassionate, end-of-life care. These grants demonstrate the company's commitment to strengthen the community and enhance the quality of life for Panama City residents.
Building strong relationships with established community organizations enables VITAS to assist with most-needed services. Reflecting the VITAS value of taking care of each other, the six organizations care for those they serve in the following ways:
St. Andrew Christian Care Center, Inc. meets the needs of hungry and hurting people by providing food, clothing and pregnancy care, along with spiritual resources.
St. Andrew Community Medical Center (SACMC) provides general primary care and ongoing care for chronic illnesses to people facing economic disadvantages. SACMC relies on volunteer clinicians and public donations to deliver care that meets patients' physical and spiritual needs.
Panama City Rescue Mission (PCRM) offers safe transition to sobriety, stable employment and secure housing for those in need. PCRM helps transform lives with relational, health, economic and housing education so the suffering can flourish.
Florida State University, Panama City partners with industry leaders to tailor the educational experience to make higher education more accessible to the residents of Northwest Florida.
Gulf Coast State College offers bachelor and associate degrees and technical certification programs, including degrees and instruction in nursing, health science and emergency services.
Tom P. Haney Technical College provides all students with educational opportunities and training to meet the needs of a changing global workplace.
The Panama City community welcomed VITAS in 2019, expanding high-quality end-of-life care for residents of Bay, Calhoun, Gulf, Holmes, Jackson and Washington counties. When patients need symptom control beyond what can be provided at home, interdisciplinary teams offer inpatient hospice care in a home-like setting at the VITAS Suites at Community Health and Rehabilitation Center. VITAS opened a second office location in Marianna in early 2022.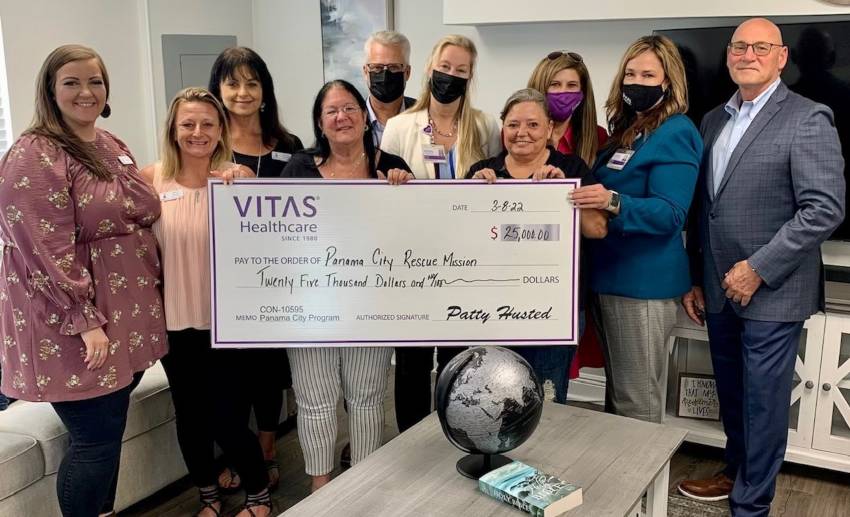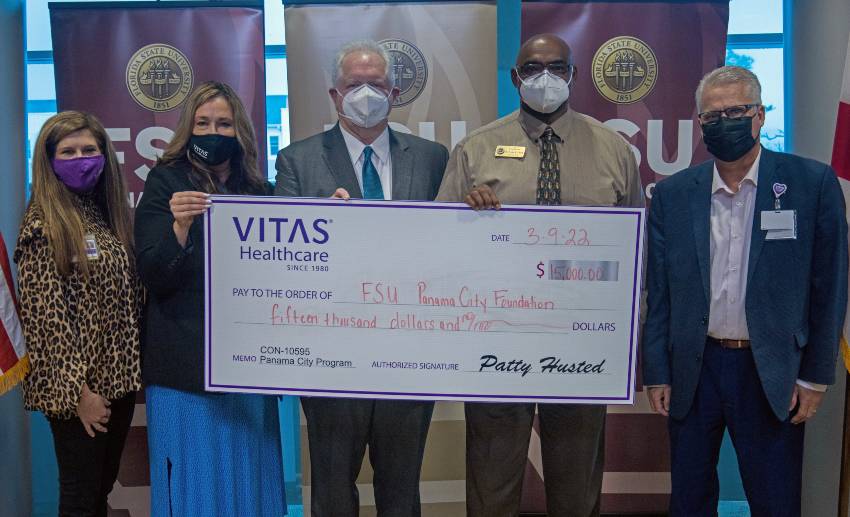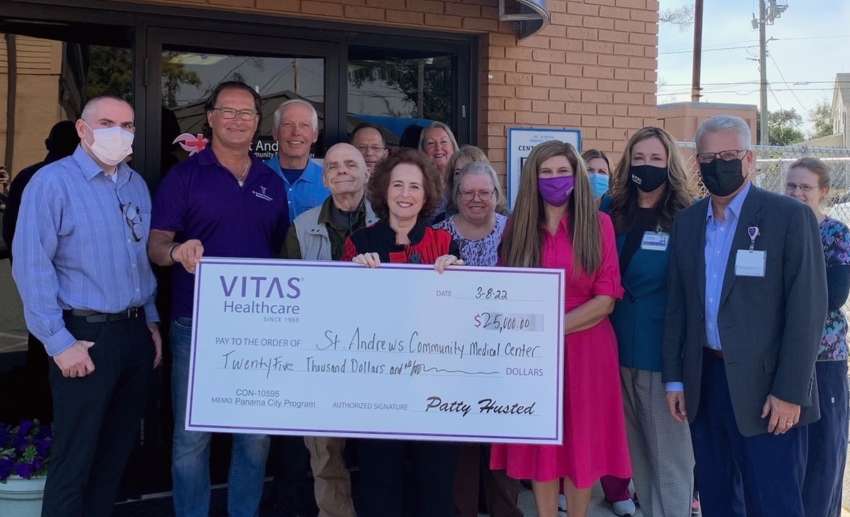 For media inquiries: