In March, VITAS Celebrates 'Generations Strong' Contributions of Hospice Social Workers
March 2, 2020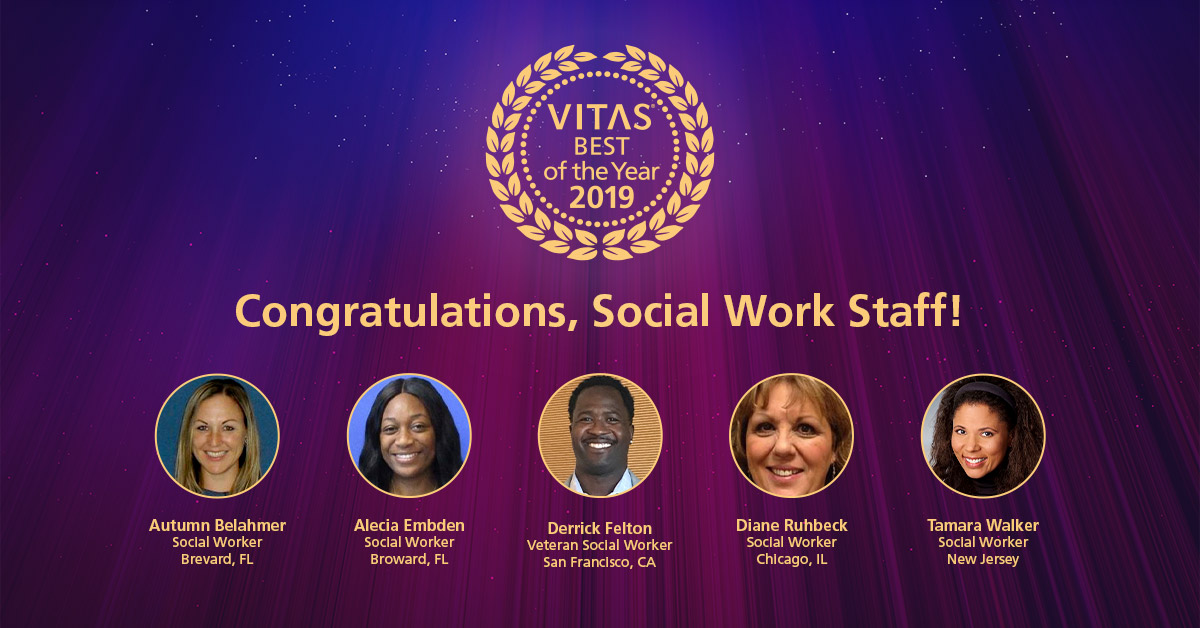 Hospice is one of the few medical specialties for which Medicare requires the presence of a social worker on every patient care team––an acknowledgement that addressing a patient's and family's psychosocial needs is as important as tending to their physical and medical issues.
March marks the 65th anniversary of The National Association of Social Workers, which adopted "Social Workers, Generations Strong" as the theme for Social Work Month.
Working in conjunction with other members of the hospice interdisciplinary care team, social workers are the lifelines to all of the psychosocial support systems that our patients and families need.
At VITAS, we take pride in our social workers' ability—all 363 of them, in 48 programs throughout 14 states and the District of Columbia1—to help patients and families navigate the emotional, psychological and financial issues involved with end-of-life care so that they can focus on comfort and quality of life, not anxiety and loss.
1As of year-end 2019
Are you looking for a career as a Hospice Social Worker?