Hospice Social Workers: Making Connections and Making a Difference
Hospice social workers make connections. Whether it's helping patients and families with medical paperwork and sensitive healthcare decisions, providing community resources or offering emotional support, hospice social workers make a real difference in the lives of others.
Hospice Social Worker Job Description at VITAS
As a hospice social worker with VITAS Healthcare, you receive special training in end-of-life care as well as:
Support from a team that focuses on patient-centered care.
The flexibility to make your own schedule and see your patients when they need to be seen.
The knowledge that your employer stands by its values and supports your professional goals.
View all current openings for social workers.
What's it Like to be a Hospice Social Worker?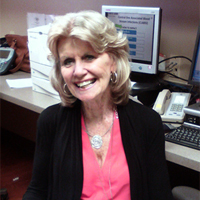 VITAS social worker Judy Weisenfeld shares: "I see my role as the person who guides the patient and family through the end-of-life process. I provide a calming presence to the patient and the family."
To learn more about what it's like to be a hospice social worker with VITAS Healthcare, read these stories:
Learn more about the benefits of working as a hospice social worker for VITAS:
It takes a special kind of social worker to be a VITAS hospice social worker. Is that you?
Contact us about open hospice social worker positions:
Please note: this is not a formal application. Start here to submit a full application.