Independence Day at VITAS: A Time for 24/7 Hospice Care and Gratitude for all Veterans
07/04/2019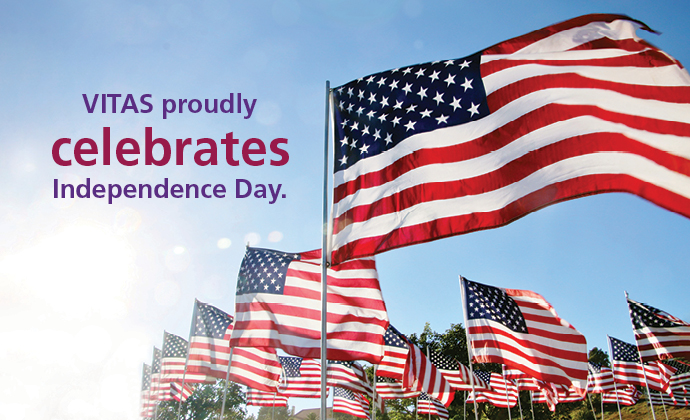 The Fourth of July, traditionally known for its marching bands and fireworks, is the ideal holiday to take a solemn moment to honor the US servicemen and servicewomen who have fought tirelessly to win and protect the independence that we cherish every day.
At VITAS, we honor veterans' military service in a variety of ways. Our hospice care teams are trained to recognize and acknowledge veterans' unique experiences, memories and health challenges, helping them find comfort and closure as they near the end of life.
We honor our veteran patients and their families with special ceremonies, bedside salutes, comfort items, Honor Flight experiences, commemorative pins and certificates. We bolster our commitment by providing 24/7 hospice care, including evenings, weekends and holidays.
If you know a veteran, acknowledge his or her service this Fourth of July. If you're attending a community event, tapping your feet as a marching band strolls by, or flipping burgers and twirling sparklers in the back yard, take a moment to reflect upon the unforgettable struggle and sacrifices made by our veterans for us to live in freedom.
Download and share our Veterans Resource Guide.