VITAS Healthcare Unveils First-of-Its-Kind Hospice House in Santa Ana, CA
Orange County end-of-life care facility expects to serve 300+ patients each year
June 26, 2023
SANTA ANA, CA—The nation's leading provider of end-of-life care proudly announces the grand opening of its first hospice house in California and currently Orange County's only freestanding inpatient hospice facility. The VITAS Healthcare Hospice House of Orange County, located in North Tustin, provides a comfort-focused care option for high-acuity patients nearing the end of life.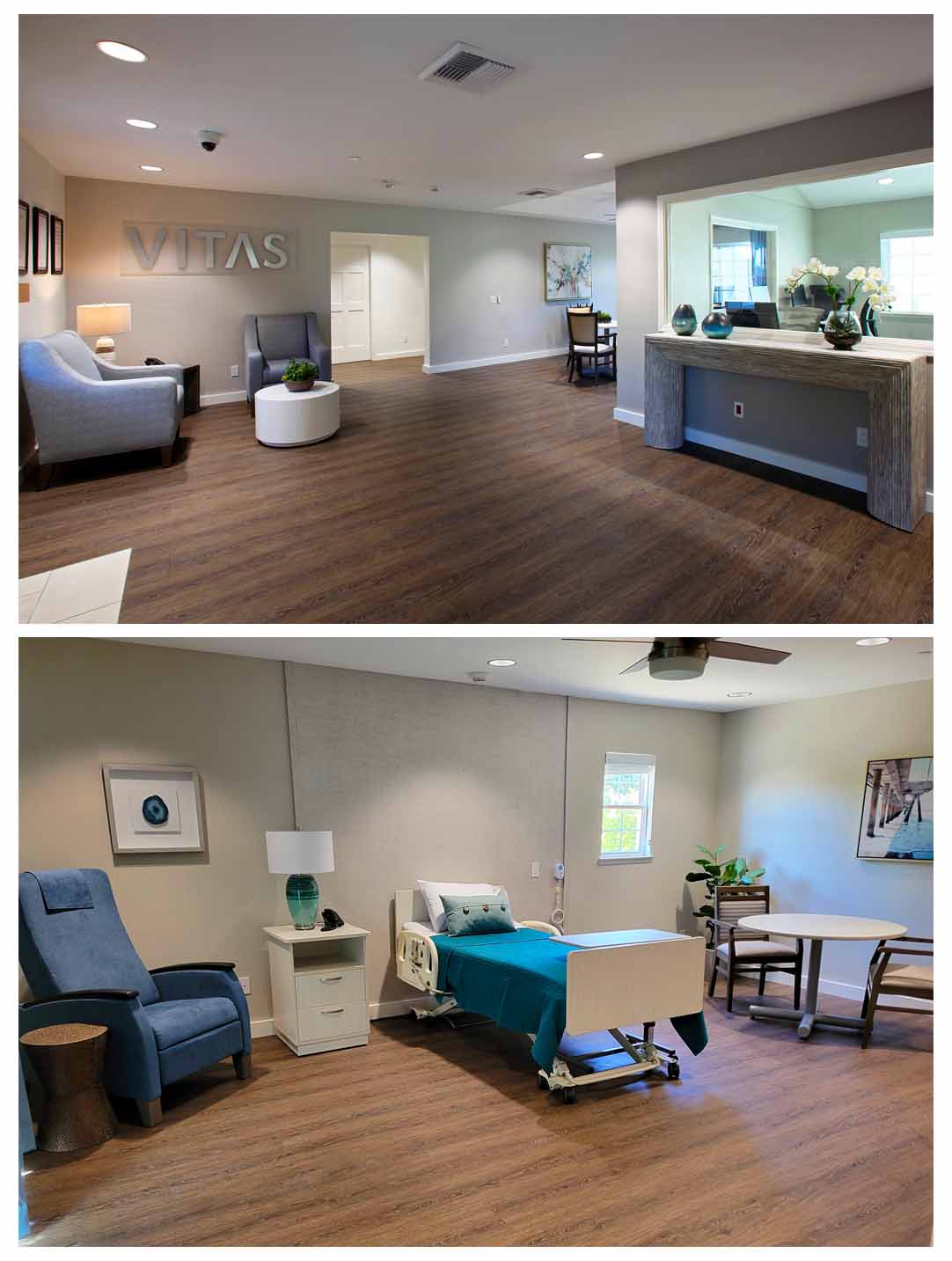 The state-of-the-art hospice house, which began accepting referrals on Monday, June 26, is expected to serve more than 300 seriously ill patients annually. The facility serves hospice-eligible patients needing acute symptom management with comprehensive and compassionate end-of-life care in a comfortable environment. A clinical team of VITAS experts supports patients with complex treatments such as cardiac drips and extubations.
"The VITAS Hospice House offers a much-needed alternative to hospital-based end-of-life care, which can be expensive and often lacks the personal touch that patients and their families need during this difficult time. It is a game-changer in end-of-life care options for Orange County," said Jennifer Melad, VITAS senior general manager. "We are dedicated to delivering quality, compassionate and individualized care to patients and their families. Everyone deserves to die with dignity and respect, and this new inpatient facility is evidence of VITAS' commitment to that goal."
A ribbon-cutting ceremony was held on Wednesday, June 21, and attended by representatives from the Office of Congressman J. Luis Correa, the office of Mayor Valerie Amezcua and the Santa Ana Chamber, as well as other local healthcare professionals, community leaders and neighbors.
Members of the public and medical community are invited to visit the hospice house and discover the unique ways VITAS serves its patients near the end of life.
Located at 18582 Vanderlip Avenue, the facility features six private rooms with flat-screen TVs and overnight accommodations for visitors. It also offers a shared family room and kitchen and a relaxing outdoor area for a change of scenery and fresh air. Pets are welcome, and visitors have access 24/7.
When patients' symptoms become too severe to be managed in the place they call home, VITAS hospice house facilities provide a space of comfort and respite. Patients and their families receive around-the-clock care by an interdisciplinary VITAS team that includes a physician, nurse, social worker, chaplain, volunteer and bereavement expert, who together attend to medical, emotional, social and spiritual needs.
Hospice patients receive individualized care plans aligned to their specific goals and wishes. Additional services that VITAS offers include:
VITAS has been providing hospice services in California for nearly 30 years, serving more than 2,200 patients and their families daily. With an office centrally located in Orange County, VITAS cares for patients wherever they call home—in a skilled nursing center, assisted living community, private residence and now in the freestanding VITAS Hospice House of Orange County.
Clinicians can make seamless referrals 24/7/365 through the VITAS Healthcare mobile app, online at VITAS.com/referrals or by calling 800.93.VITAS. Learn more about end-of-life care services and explore rewarding career and volunteer opportunities at VITAS.com.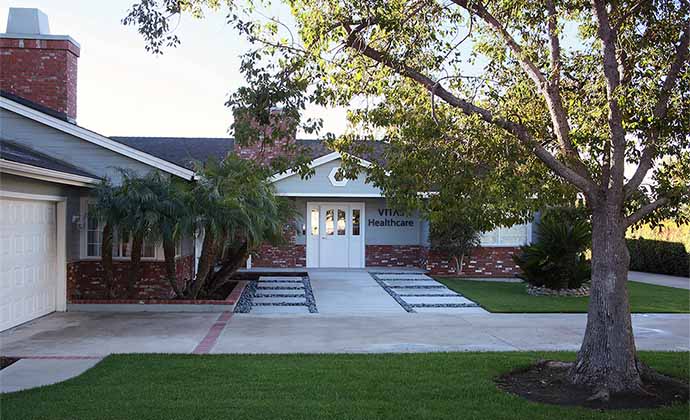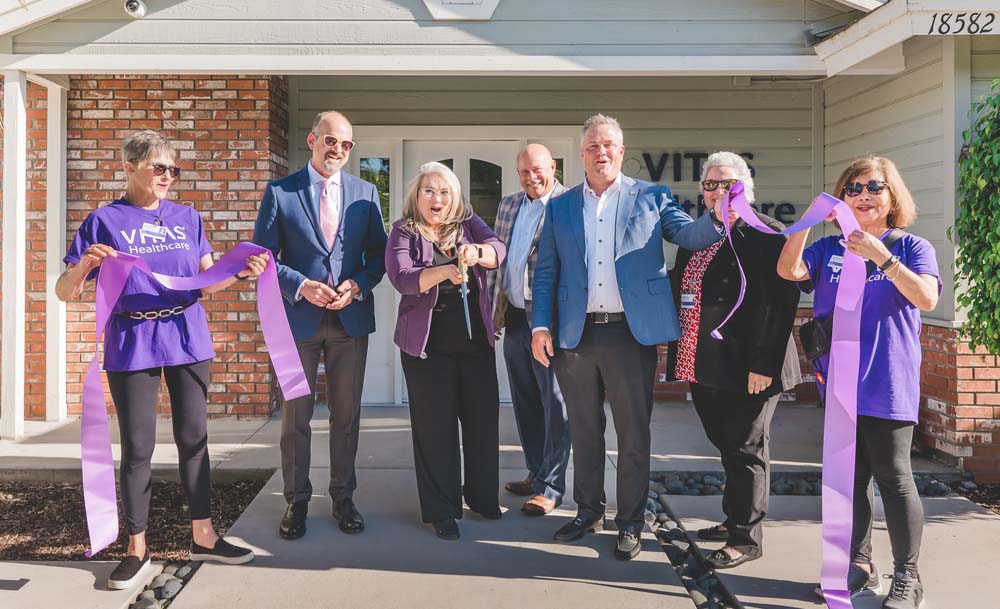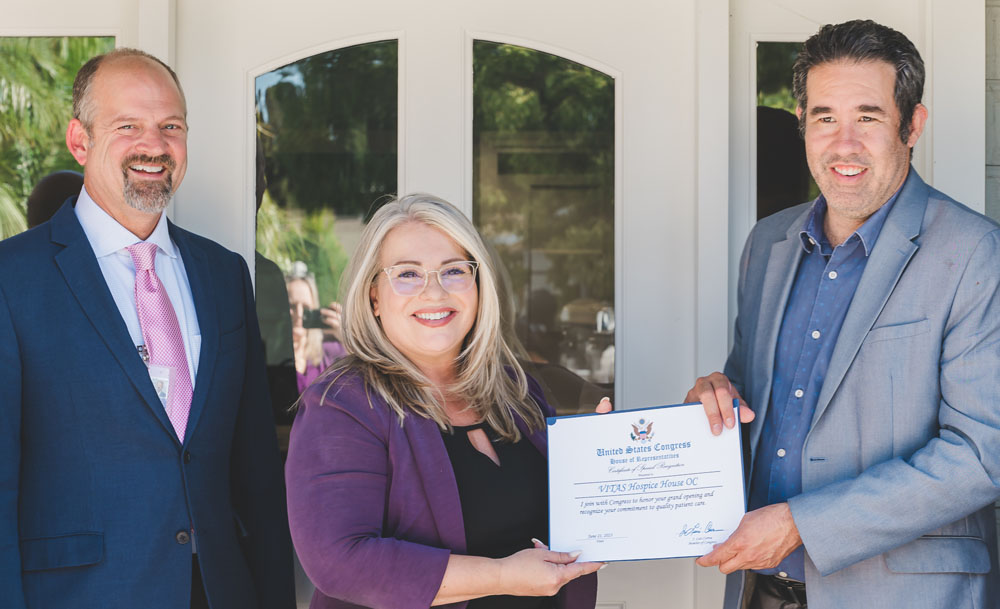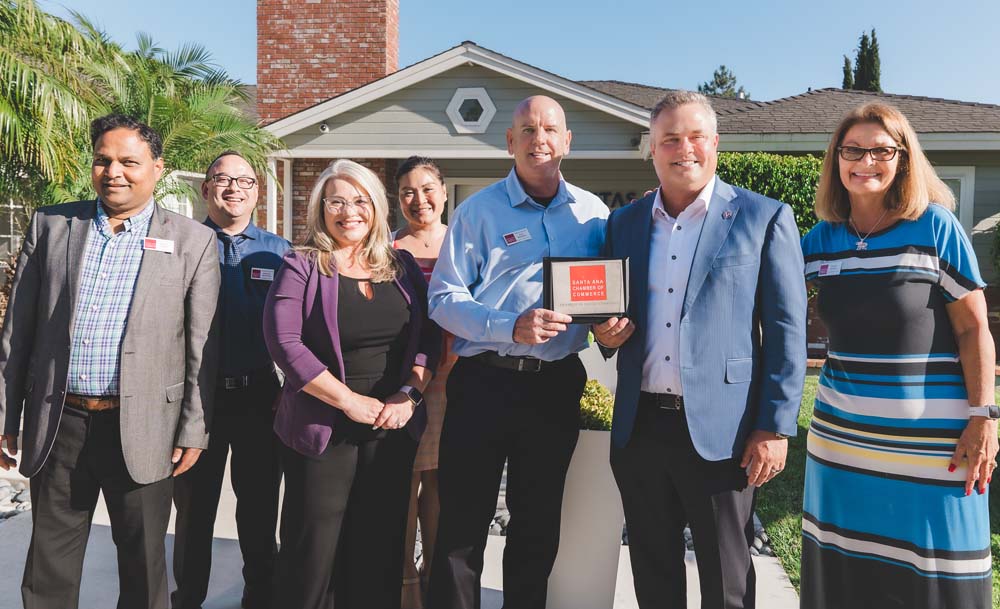 For media inquiries: