National Hospice and Palliative Care Organization Draws Expertise from VITAS Healthcare for Diversity Education
October 1, 2020
MIAMI, FL — Across the U.S., racial and ethnic minority populations — particularly members of the Black community — receive hospice care at lower rates than their white neighbors. To address this discrepancy, the Diversity and Advisory Council of the National Hospice and Palliative Care Organization (NHPCO) issued a position paper offering insight and guidance into underutilization of end-of-life care in Black communities.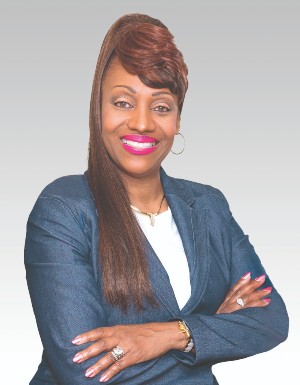 Diane Deese, vice president of community affairs for VITAS® Healthcare, contributed to the paper entitled "COVID-19 and Supporting Black Communities at the End of Life" (PDF). A VITAS employee and proponent of community education and access since 2001, Deese is the company's foremost expert on diversity in hospice.
"Unchecked and untreated illness, limited access to healthcare services, and economic injustices have largely kept Black communities and other communities of color from receiving the care they deserve near the end of life," Deese said. "As communities of color face additional, disproportionate pressure from COVID-19, now is the ideal time for the NHPCO Diversity Advisory Council to provide some much-needed guidance on addressing the racial gap in hospice care, and we applaud them for this position paper."
Deese is one of 10 council members who contributed to the writing of the paper. Her expertise helped inform topics including:
The impact of various types of grief in communities of color at personal, local, and national levels
The effect of COVID-19 on traditional grief processes
Faith-based groups within communities of color, and disruptions to spiritual congregations caused by COVID-19
The role of telehealth in bereavement care
"This position paper represents a collaboration among diverse individuals in the hospice and palliative care disciplines, all of whom are focused on improving access to end-of-life care for communities of color and other communities that are traditionally underserved," Deese said.
"I'm proud to represent VITAS as part of the group of experts who comprise the NHPCO's Diversity Advisory Council, and I look forward to diving deeper into the issue of hospice access in upcoming papers."
Deese joined VITAS in 2001 as a general manager in Chicago, where she spearheaded many of the company's outreach efforts that educated local community organizations, veterans' groups, and faith-based communities on the benefits of hospice care. She was promoted to director of community affairs in 2003 and to vice president of community affairs in 2016.
For media inquiries: