VITAS Healthcare's New Home Medical Equipment Division Serves Hospice Patients and Families in Brevard County
October 16, 2020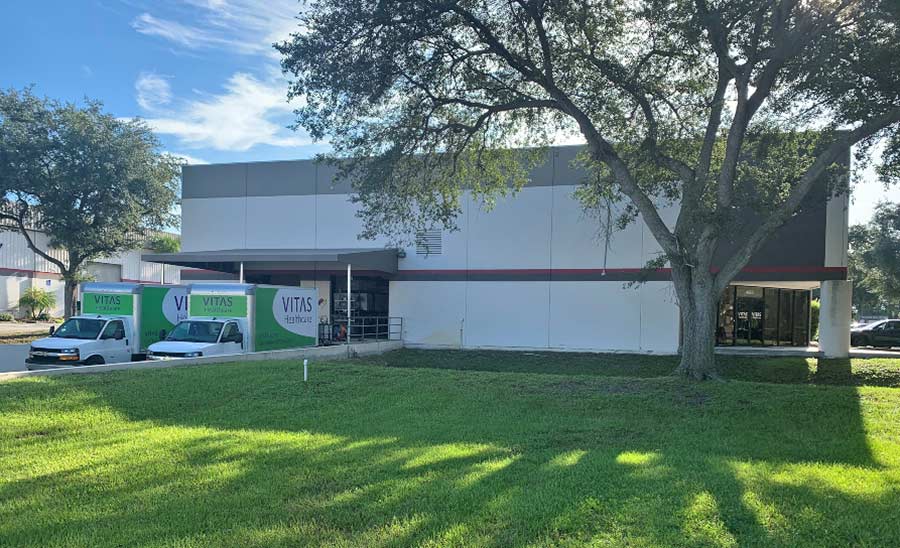 MELBOURNE, FL — VITAS Healthcare, a Brevard County hospice provider since 2002, opened a standalone Home Medical Equipment (HME) division in Melbourne, Florida. An 8,500-square-foot warehouse facility and fleet of six box trucks now provide more direct, cost-efficient delivery of necessary equipment and supplies to patients and their families along Florida's Space Coast.
"Our newest HME location supports the continuity of care and transition from hospital to home for our hospice patients," said Melissa Connelly, senior vice president of HME for VITAS. "Because our division cares for approximately 80 percent of all VITAS patients nationally, we understand their specific medical equipment needs and are dedicated to ensuring they and their families receive exceptional hospice care. We are excited to expand this service to Brevard County."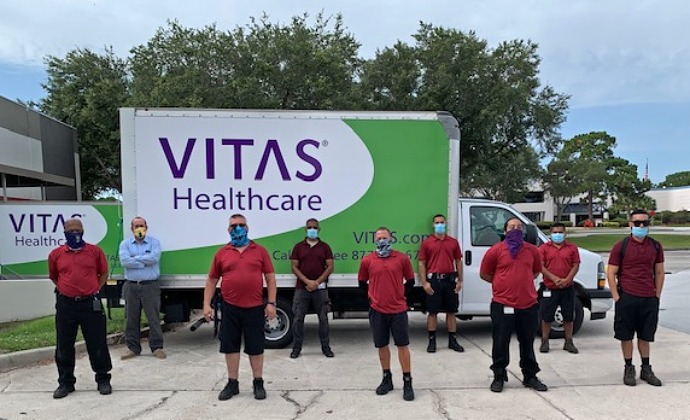 HME technicians also train family members and caregivers how to use equipment safely, including hospital beds, oxygen tanks, wheelchairs, patient safety lifts and more.
The decision to open a VITAS-owned medical equipment division was based on a consistently high patient census in Brevard County according to Patty Husted, executive vice president of operations for Florida and Georgia. Direct delivery of equipment and supplies deepens VITAS' commitment to compassionate end-of-life patient care and wise management of financial resources, says Husted.
The HME facility celebrated its grand opening this year at 7500 Technology Drive in Melbourne, the county's base of VITAS operations for hospice care. The company hired seven additional employees to manage warehousing and deliveries.
Previously, VITAS contracted with a medical equipment supplier for the hospital beds, wheelchairs, oxygen and other supplies that support hospice care in patients' homes or their preferred settings for care. HME management gives VITAS a direct connection to patients, their families, caregivers and healthcare partners in Brevard County.
For media inquiries: