Brevard County Hospice & Palliative Care
VITAS hospice team members visit patients wherever they call home (private home, nursing home, assisted living community, long-term care facility, etc.) throughout Central Florida and the Space Coast.
We have offices in Barefoot Bay, Melbourne, and Titusville, as well as an inpatient unit in Rockledge. We provide care wherever you need it. The map below indicates our general service area.
The goal at VITAS is individual care determined by the patient's wishes and preferences. Integrated services can be brought to the bedside by a music therapist or a Paw Pals® visit, as needed. We also assist patients through the services of our massage therapist respiratory therapist and a child life specialist. With recognition from the We Honor Veterans program, Central Florida military veterans get the support they deserve near the end of life.
Are you looking for a hospice career in Brevard County? View our open positions today.
Meet the VITAS Hospice Team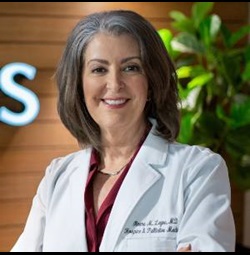 Physician
The physician closely monitors the progression of the patient's illness, prescribes appropriate medications and coordinates care with other members of the team.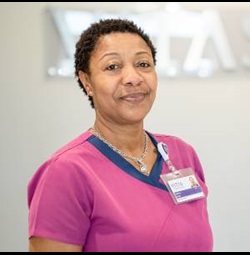 Hospice Nurse
The hospice nurse is skilled in assessing and managing pain and other symptoms. A nurse may also help with personal care.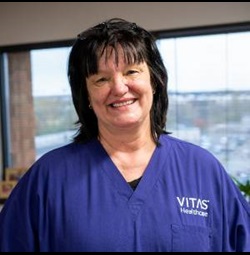 Hospice Aide
Hospice aides provide personal care to the patient. They are also the "eyes and ears" for the rest of the hospice team.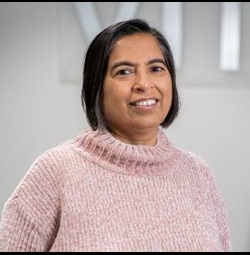 Social Worker
The social worker acts as a friendly and skilled listener and provides emotional support.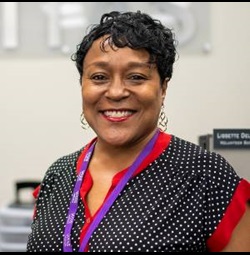 Volunteer
The hospice volunteer can bring music or a Paw Pals animal companion, and spends quality time with the patient and family.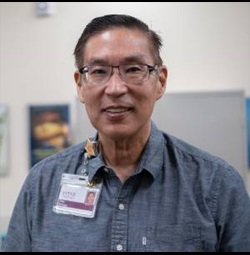 Chaplain
The chaplain ministers to the spiritual needs of patients and families of all faiths, and can work with their clergy.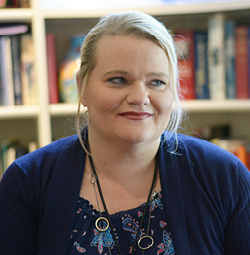 Bereavement Specialist
The bereavement specialist provides grief and loss support to the patient's loved ones.
The VITAS Care Team