National Skilled Nursing Care Week 2019 Urges a Commitment to 'Living Soulfully'
05/12/2019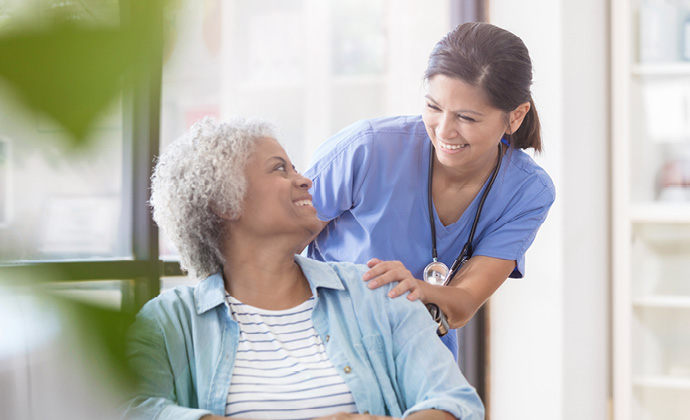 "Living Soulfully" is the 2019 theme of National Nursing Care Week, celebrated May 12-18 to acknowledge the collective commitment of skilled nursing center staff members, their residents and residents' families to support "happy minds and healthy souls."
VITAS brings hospice care to patients wherever they call home, including in private residences, nursing homes, skilled nursing centers or assisted living facilities.
In our partner facilities, we surround patients and their families with specialized hospice care and extra layers of support—physical, emotional and psychosocial—to help them embrace the concept of "living soulfully" by supporting quality of life near the end of life.
Give special thanks during National Nursing Care Week to staff members, residents and their families who believe that the life journey, all the way to the end of life, should be filled with compassion, heart and soul.
Contact us to learn how VITAS can help you care for your patient.