Innovate Miami Showcases VITAS Healthcare as One of Miami's Vibrant, Entrepreneurial Companies
February 18, 2020
MIAMI, FL – VITAS® Healthcare, the nation's leading provider of end-of-life care, is among 146 South Florida influencers, companies and organizations featured in the inaugural publication of "Innovate® Miami," a full-color, interactive coffee-table book that represents "the best of Miami's innovative and entrepreneurial ecosystem."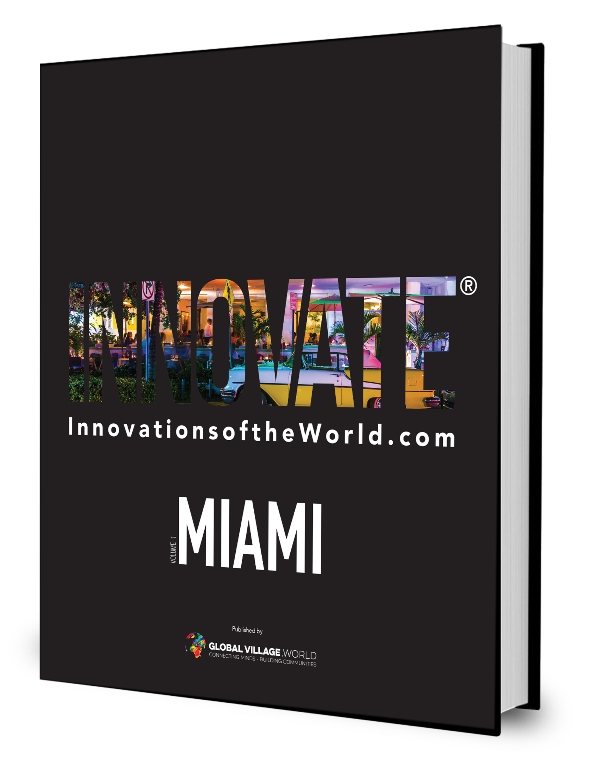 A profile of VITAS—including its legacy as an innovator of the hospice movement and its embrace of industry-changing healthcare technology—is splashed across a double-page spread (136-137) in the online version of Innovate® Miami.
See the double-page spread about VITAS.
The book's companion app hosts augmented reality videos that can be viewed by aiming them at AR-designated pages in the book.
"Our excitement at being invited to participate in this new venture is exceeded only by the value of appearing alongside so many other cutting-edge influencers, innovators, companies and organizations throughout South Florida," says Drew Landmeier, chief marketing officer for VITAS. "Our inclusion in Innovate® Miami's launch publication simply deepens our commitment to the South Florida community, our employees and our healthcare partners."
The publication showcases influencers ranging from "titans of industry to on-the-rise startups," including thought leaders, entire communities, nonprofit groups and innovators across travel and hospitality, education, financial technology, sports and wellness, green technology and sustainability, startups, professional and technology consulting, networking and media and more.
Five other Miami-based companies join VITAS in a section dedicated to healthcare innovation.
Sven Boermeester, Founder/CEO of International Group Publisher and one of Innovate® Miami's founders, says the publication is "for the open-minded folk who want to know more about the exciting changes that have recently transpired in the Miami ecosystem, and who play or want to play an active role in its growth and development."
Global Village Ventures LLC, the book's publisher, creates similar innovation-themed publications in other cities and countries around the world. The Miami version will be available on Amazon.com and through GlobalVillage.world in early 2020.
VITAS has been a pioneer in hospice care since 1978.