VITAS Welcomes Lloyd Bennett as Associate Medical Director in Brevard County
January 15, 2020
MELBOURNE, FL – VITAS Healthcare, the nation's leading provider of end-of-life care, has appointed Lloyd Bennett, MD, as associate medical director for its hospice services in Florida's Brevard County.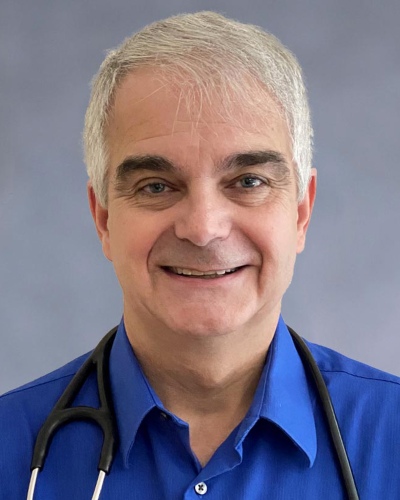 Dr. Bennett is an accomplished physician with more than two decades of experience delivering care to patients in hospitals and other healthcare settings. As associate medical director, he oversees the medical care and treatment of VITAS patients in their homes, nursing homes, assisted living communities and personal care homes throughout Brevard County.
Prior to joining VITAS, he worked as an overnight hospitalist for Holmes Regional Medical Center in Melbourne, Florida, and as the owner and sole physician of a concierge-style medical practice.
Dr. Bennett is certified by the American Board of Internal Medicine and the National Board of Physicians and Surgeons. He earned his medical degree from University of Rochester School of Medicine and Dentistry in Rochester, New York, and completed a residency in internal medicine at Strong Memorial Hospital in Rochester. Dr. Bennett attended Miami University in Oxford, Ohio, for his undergraduate degrees.
Operating since 2002 in Brevard County, VITAS Healthcare delivers quality end-of-life care to hospice patients and their families at home throughout Central Florida and the Space Coast from its offices in Barefoot Bay, Melbourne and Titusville. Patients whose symptoms cannot be managed at home may receive comfort-focused care at the freestanding inpatient hospice unit in Rockledge, Florida.
Call VITAS to learn more about hospice and palliative care options.