Terry Holecek Is Reappointed to State and National Long-term Care Professional Boards
November 11, 2020
MIAMI, FL — Terry Holecek, vice president of Northern Florida and Georgia operations for VITAS Healthcare, has been reappointed to two long-term care industry boards dedicated to improved healthcare quality and enhanced professional standards across the senior living and health services continuum.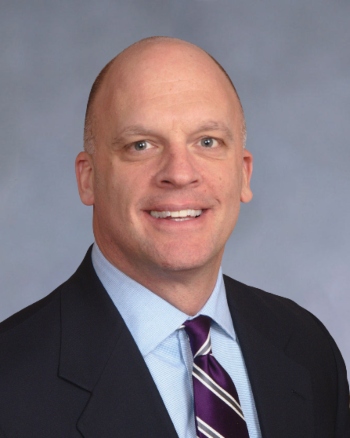 Holecek is serving a second two-year term on the Florida Health Care Association (FHCA) Quality Cabinet, which supports FHCA members involved in senior care. The cabinet guides continuous quality improvement by promoting national quality initiatives, best practices, shared resources and educational activities.
He also has been appointed to another three-year term on the National Association of Long-term Care Administrator Boards (NAB) as a subject matter expert to two committees—one dedicated to licensure exam writing for home and community-based services, and another focused on continuing education review. NAB is the nation's leading authority on licensing, credentialing and regulating of administrators for long-term care.
"At VITAS, we value our long-term care partnerships. It is a privilege to serve and provide value to this caring profession," says Holecek. "Expert collaboration and enhanced quality standards are critical to the continued delivery of safe, patient-centered care for our nation's seniors. While 2020 has been a challenging year for the entire industry, excellent training and shared best practices ensure that our seniors receive the quality and breadth of care that they and their families want and deserve."
Holecek joined VITAS in 2014 as a general manager in Central Ohio and was promoted in 2016 to vice president of hospice operations (VPO) for Connecticut, Virginia and the District of Columbia. In 2019, he was named VPO for VITAS in Northern Florida and Georgia, which includes Jacksonville, Panama City, Pensacola, Citrus County and the Nature Coast, as well as Atlanta.
Holecek is a licensed nursing home administrator and health services executive whose industry experience spans skilled nursing facility, senior living and hospice operations. Prior to joining the nation's leading provider of end-of-life care, he served as vice president and oversaw regional operations at Diversicare Healthcare Services, Sun Healthcare Group and Kindred Healthcare.
For media inquiries: