February is Black History Month: A Time for Honoring & Celebrating
02/01/2018
A month-long designation that began in 1976 during the U.S. Bicentennial is now bolstered by its own traditions: Black History Month is celebrated during February to recognize the achievements of African Americans and their essential role in U.S. history.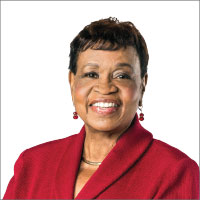 Originally proposed as a way to formalize the teaching of the history of African Americans in public schools, Black History Month now encompasses events nationwide, including museum exhibits, lectures, musical performances, book readings, author discussions, art displays, films, festivals, community parades and more. Check your community calendar for events in your area.
And did you know? February was chosen because it is the birth month of both President Abraham Lincoln (February 12), who issued the Emancipation Proclamation during the Civil War to free slaves, and author Frederick Douglass (February 16), an abolitionist, statesman and former slave.
In 2018, VITAS honors Catherine Alicia Georges, EdD, RN, FAAN, a bold leader, audacious woman and community activist dedicated to improved health for minority, disadvantaged and underserved populations. Dr. Georges is 2018 president-elect of AARP and its national volunteer president through 2020. A former president of the National Black Nurses Association, Dr. Georges chairs the Department of Nursing at Lehman College/CUNY.