Terry Holecek Appointed to Lead Northern Florida and Atlanta Service Areas
07/22/2019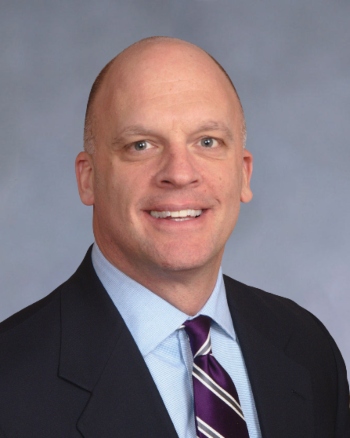 MIAMI, FL – VITAS® Healthcare, the nation's leading provider of end-of-life care, has named Vice President of Operations (VPO) Terry Holecek to lead its program operations covering Atlanta, GA, and the Northern Florida markets of Jacksonville, Pensacola and Citrus County and the Nature Coast.
A licensed nursing home administrator, Holecek brings to his role more than 25 years of multi-state operational and strategic business development experience in long-term care, senior living and hospice operations. He specializes in the development and implementation of strategic nursing home-hospice partnerships.
Learn More: How VITAS Helps our Partner Organizations
Holecek joined VITAS in 2014 and served as a General Manager of the hospice program operations in Central Ohio. He was promoted to VPO in 2016 with responsibility for VITAS programs in Connecticut, Virginia and Washington DC.
Holecek's commitment to the healthcare profession and community includes board involvement in a variety of organizations. He currently serves on the National Association of Long Term Care Administrator Boards (NAB), where he was appointed to the Home and Community Based Services Exam Writing Committee in addition to serving as a Continuing Education Reviewer. In 2015, Ohio Governor John Kasich appointed Holecek to the Ohio Board of Executives of Long-Term Services and Supports (BELTSS), where he was elected Vice Chairman for a two-year term. NAB and BELTSS are the licensing authority, credentialing, and regulating administrators for long-term care.
"I look forward to enhancing our relationships with existing long-term care partners and establishing new partnerships across the post-acute care continuum to improve care transition, patient experience and value," said Holecek.
Holecek received his bachelor's and master's degrees in gerontology with a concentration in long-term care administration from Kent State University in Ohio.
Join our team of passionate hospice professionals.