VITAS Healthcare Promotes James Cozine to Vice President of Operations
February 15, 2022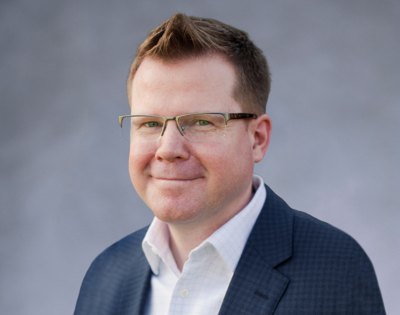 LIVINGSTON, NJ — James Cozine has been promoted to vice president of hospice operations for VITAS Healthcare's Northeastern region. In his new role, Cozine oversees compassionate care teams throughout Connecticut, New Jersey, Delaware and the city of Philadelphia.
At VITAS, Cozine previously served as regional director of market development, where he provided strategic direction, operational support, financial management and clinical/regulatory guidance for end-of-life care services in Connecticut and New Jersey. He also served as Department of Health administrator for five sites in New Jersey.
Cozine first joined VITAS in 2015 as a director of market development in Northern New Jersey.
"We at VITAS truly live our mission of putting patients and families first," said Cozine. "This focus guides the decisions we make and the care we provide. With more than two decades of healthcare experience, I know we make a difference in patients' lives, and we serve an aspect of healthcare that is not often discussed."
Prior to joining the nation's leading hospice provider, Cozine worked as a senior hospice specialist, a medical sales specialist and sales representative roles for various healthcare companies.
Cozine earned a Bachelor of Arts degree in Psychology from Rutgers University.
VITAS is hiring passionate and talented individuals across a variety of clinical and non-clinical disciplines. Learn more about a fulfilling career in hospice and apply online today at careers.vitas.com.
For media inquiries: