Diane Psaras Joins VITAS as Chief Human Resources Officer
11/05/2018
Miami, FL—Diane Psaras, a human resources executive with more than 26 years of experience across multiple industries, is the new Chief Human Resources Officer for VITAS® Healthcare.
Psaras will oversee talent acquisition, benefits, compensation, payroll and employee relations at VITAS, the nation's leading provider of end-of-life care. Since 2014, she held the same title at wound-care provider Healogics Inc. in Jacksonville, FL.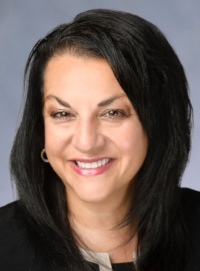 "As we mark our 40th anniversary year, VITAS is pleased to have someone with Diane's passion join our team to support our company's momentum and innovation," says VITAS CEO Nick Westfall. "Diane's healthcare experience and industry-tested knowledge of HR will help us attract the talent we need to continue providing high-quality, compassionate hospice care to our patients and their families."
"What VITAS employees do—taking care of patients when they need us most—is remarkable," Psaras explains. "Our talented workforce is the reason we deliver the best and most compassionate care to patients and families at the end of life."
Psaras spent six years as senior vice president of HR at Darden Restaurants in Orlando, and 14 years in HR roles at specialty materials firm Avery Dennison in Cleveland, where she spent three of those years as HR global vice president
VITAS Healthcare began serving patients in South Florida 40 years ago. Today, VITAS provides cares for more than 17,700 patients each day throughout 14 states and the District of Columbia.