VITAS Healthcare Names Agron Ismaili, MD, Regional Medical Director for Hospice Care in Northern Florida
February 21, 2022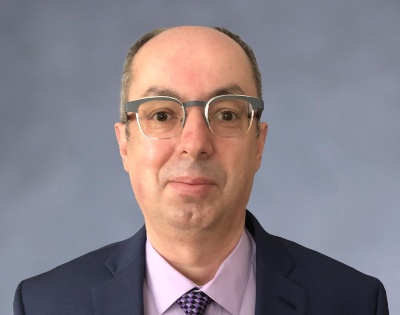 MIAMI, FL – Dr. Agron Ismaili, an internal medicine physician who specializes in hospice and palliative care, is now regional medical director for VITAS Healthcare's service areas throughout Northern Florida.
Dr. Ismaili, of Punta Gorda, returns to VITAS with more than 20 years of experience as he oversees the medical care of hospice patients and their families in Citrus County, the Nature Coast, Pensacola, Panama City and Jacksonville. He is board certified in hospice and palliative medicine, internal medicine and addiction medicine.
"My commitment and passion for palliative care began in my early days as a resident and intern at Northeastern Pennsylvania Internal Medicine Program in Wilkes-Barre, Pennsylvania," says Dr. Ismaili. "While there, I had the chance to volunteer in the inpatient units. It was through this rewarding work that I discovered my calling as a care champion and physician."
He began his career with VITAS in 2008 as a team physician in Milwaukee, Wisconsin, and was later promoted to medical director, where he served until 2013. Additional experience includes medical leadership roles at healthcare systems throughout the Midwest and Florida.
Born in Macedonia, Dr. Ismaili earned his medical degrees at University of Sarajevo in Bosnia and Herzegovina, and University of Kosovo-Pristina in Kosovo. He also has a physician executive MBA from Auburn University in Auburn, Alabama.
He is a member of the American College of Physicians, American Medical Director Association, American College of Physician Executives, American Medical Association and serves as vice president of Albanian American Medical Association.
For media inquiries: