VITAS Physician Dr. Cris Johnson Joins Methodist Hospitals Palliative Care Team
02/12/2018
Dr. Cris Johnson, a physician with Palliative Medical Associates, a division of VITAS Healthcare, the nation's leading provider of end-of-life care, has joined the palliative care team at Methodist Hospital, the largest provider of health care in South and Central Texas. She will serve as the first fellowship-trained hospice and palliative medicine physician, as part of an agreement between the two healthcare leaders.
Palliative care focuses on improving a patient's comfort and quality of life by managing pain and symptoms of serious, chronic or terminal illness. Hospice covers non-curative, comfort care for patients at the end of life. Dr. Johnson'­s role in the palliative care team will help increase the availability of care for adult patients and expand the team'­s scope to include pediatric patients.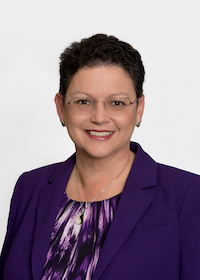 "We are glad to expand our partnership with Methodist Hospital through the appointment of Dr. Cris Johnson," said Steve Sepko, General Manager of VITAS Healthcare in San Antonio. ìHer expertise allows patients in an acute care setting to obtain a higher level of symptom-burden relief from a serious illness while improving overall patient satisfaction. We are proud to bring our national palliative care expertise to the San Antonio community and fellow health professionals."
Aside from providing comfort care, a palliative care team can help patients communicate with multiple doctors and family members to better understand the disease progression and create a smooth transition between the hospital and home care or a nursing facility. The palliative care team will educate patients and families about what to expect and schedule regular meetings to discuss ongoing care throughout the course of the illness.
Providing an exceptional patient experience is a top priority for Methodist Hospital. We take great care in putting the right processes and people in place to ensure the comfort and safety of our patients. Growing the palliative care program with experienced physicians and partners demonstrates our commitment to the world-class care our patients deserve," said Jane Appleby, MD, Chief Medical Officer at Methodist Hospital.
Methodist's Palliative Care team includes Dr. Johnson, Dr. Brandt Ellis, an advanced practice RN, a registered nurse, a social worker and chaplaincy support. Long-term goals include adding a case manager and pastoral care specialist to provide interdisciplinary support to address the medical, emotional and spiritual issues that accompany chronic illnesses, pain management and end-of-life care.
Dr. Johnson earned a medical degree at the University of Texas Medical Branch at Galveston and completed a fellowship in pediatric hematology/oncology at the University of Virginia and is board certified in pediatrics and pediatric hematology/oncology. In 2017, she achieved her fellowship training in Hospice and Palliative Medicine at the University of Texas Health Science Center in San Antonio.