VITAS Moves to Downtown Lakeland to Better Serve Hospice Patients and Healthcare Providers
October 31, 2022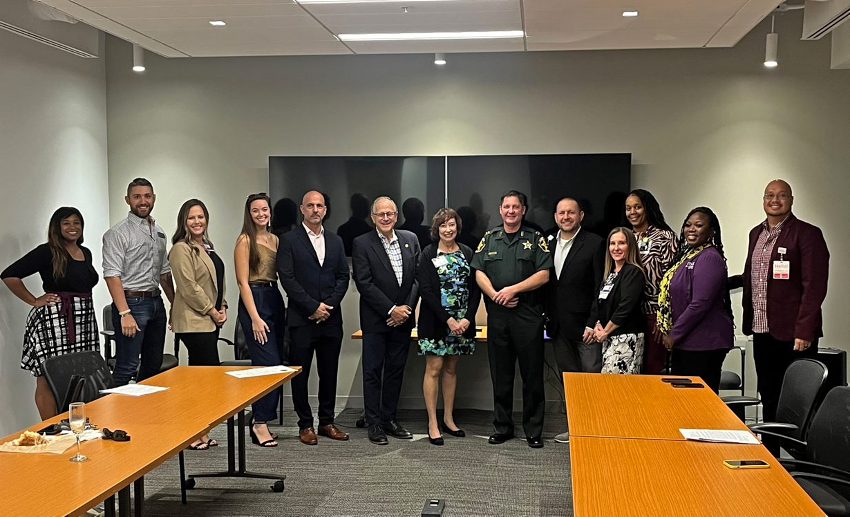 LAKELAND, FL — To celebrate the relocation of its Lakeland office, VITAS Healthcare held a grand opening ceremony on Thursday, October 26. The hospice provider's new location expands office space to support staff growth and is more centrally located for better access to area patients and families.
The office is conveniently positioned near Lakeland Regional Health Medical Center as well as assisted living facilities Lake Morton Plaza and Grace Manor at Lake Morton.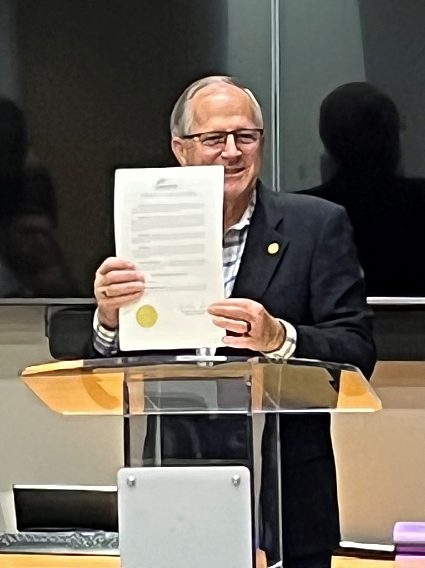 "It has been our privilege to serve the Lakeland community and Polk County for the past eight years, and we are honored to continue serving our neighbors in this expanded capacity with greater convenience," said Deborah Totten, VITAS general manager. "Our dedicated team of compassionate healthcare professionals works tirelessly to put patients and families first, and we are committed to meeting Lakeland's need for quality, compassionate, patient-centered hospice care."
Joining the VITAS Lakeland team for the grand opening ceremony were Mayor Bill Mutz, Captain Shawn Hoobin, and other local dignitaries and area healthcare professionals. Mayor Mutz commenced the celebration with a proclamation recognizing "VITAS Healthcare Day," and representatives from the Lakeland Chamber of Commerce performed the ceremonial ribbon-cutting during the evening community celebration.
Since 2014, VITAS has proudly served patients and their families throughout Polk, Highland and Hardee counties, primarily in their homes and assisted living communities. The VITAS Inpatient Unit in Lake Wales offers a place for respite or comfort around the clock until symptoms can be managed and patients can return to their preferred care setting.
As the nation's leading end-of-life care provider, VITAS offers 24/7/365 access to trained clinicians and admissions personnel. An interdisciplinary team of VITAS experts provides clinical, emotional and spiritual care to patients nearing the end of life. Additional services for Lakeland area patients include music and massage therapy, veterans programs, support for respiratory patients and other high acuity needs, as well as bereavement assistance.
The new VITAS office is located at 115 S. Missouri Ave, Suite 305, Lakeland, FL 33815.
Healthcare professionals can submit secure referrals anytime through the VITAS Healthcare mobile app. Referrals are also accepted 24/7/365 online at VITAS.com or by calling 800.93.VITAS. Career seekers are encouraged to learn more and apply at VITAS.com/careers.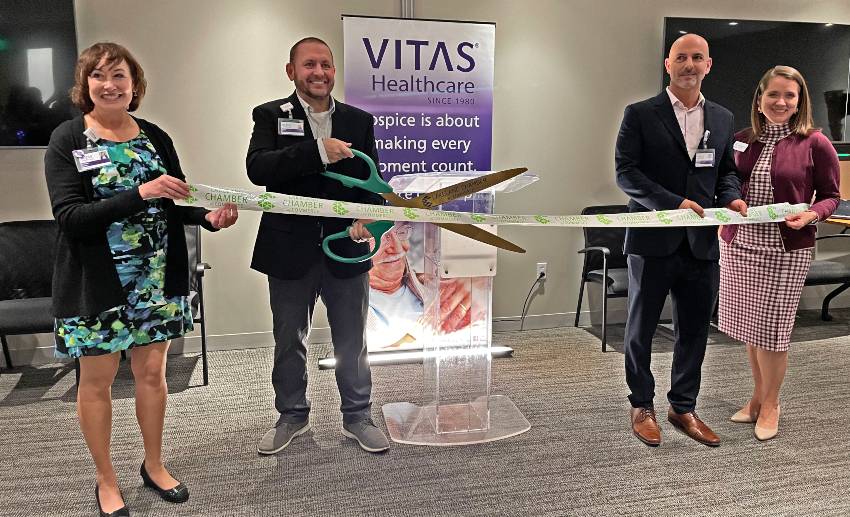 For media inquiries: