VITAS Healthcare Expert Propels National Hospice Guide on Outreach to Black Communities
April 7, 2021
MIAMI, FL — Disparities in access to end-of-life care are a key challenge facing racially and ethnically diverse communities and their hospice providers. The National Hospice and Palliative Care Organization (NHPCO) published a new resource that offers hospice providers guidance on connecting with the Black community to improve access to comfort-focused care.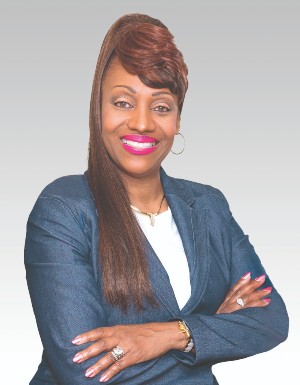 In February 2021, the NHPCO updated the Black and African-American Outreach Guide featuring contributions from Diane Deese, vice president of community affairs for VITAS Healthcare and member of the NHPCO's Diversity Advisory Council. At VITAS, Deese has advocated for community education and hospice access for more than two decades.
"Black communities and other communities of color deserve and require access to end-of-life care, but for years, they have been disproportionately underserved by our industry," Deese said. "The NHPCO's new resource represents a meaningful step toward true equity in healthcare."
According to August 2020 NHPCO statistics, Black patients received only 8.2% of all hospice care in 2018; U.S. Census Bureau figures indicate Black Americans represent 13.4% of the US population.
As lead committee member on the project, Deese oversaw revisions to the original guide published in 2008. Key topics and updates include:
Disparities in Black healthcare issues
Outreach as a standard of practice
Strategies for reaching out to Black communities
Updated statistics on leading causes of death among Black Americans
She also played a key role in developing the NHPCO Diversity Advisory Council's position paper COVID-19 and Supporting Black Communities at the End of Life that published in August 2020, offering insight and guidance into underutilization of hospice care in Black communities.
"As a Black woman and valued council member, I'm proud to help drive this crucial conversation about diversity in hospice and applaud the NHPCO for its continued work during this vital time in our country," Deese said.
Deese began her career with VITAS in 2001 as a general manager in Chicago, where she led efforts to educate local community organizations, veterans' groups and faith-based communities on the benefits of hospice—experience that directly informed the position paper and Outreach Guide's updated content.
For media inquiries: