VITAS Healthcare Offers Virtual Comfort to Grieving Hearts Around Valentine's Day
January 25, 2021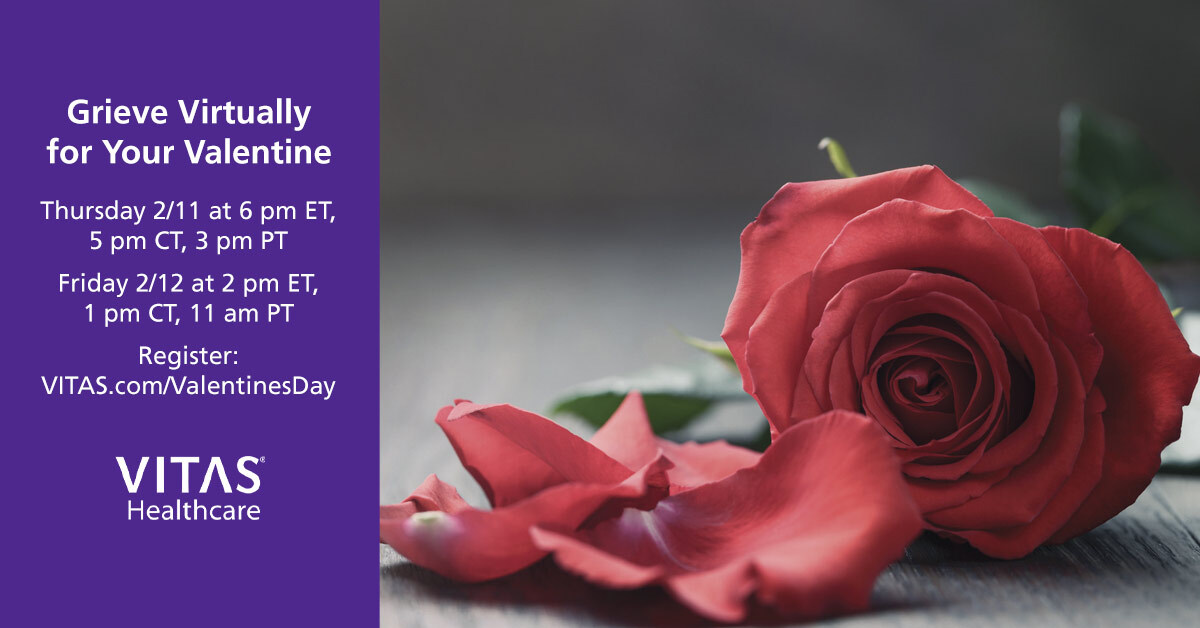 MIAMI, FL — Valentine's Day is a celebration of love and romance for many people, but for those struggling with grief, the holiday can serve as a painful reminder of the loss of a loved one. VITAS Healthcare, the nation's leading provider of end-of-life care, is hosting two virtual public events focused on remembrance, hope and healing to comfort grieving individuals and families on this emotional holiday.
"The loss of a loved one is a traumatic event that can result in grief for months or even years, especially during periods of special significance, such as holidays or anniversaries," said Robin Fiorelli, LCSW, senior director of bereavement and volunteer services for VITAS. "The stress of COVID-19 often increases the sense of despair that mourners may experience during this Valentine's Day."
Community members are invited to honor and commemorate their loved one at either or both of the VITAS events:
Thursday, Feb. 11, 2021 at 6 pm ET / 5 pm CT / 3 pm PT
Friday, Feb. 12, 2021 at 2 pm ET / 1 pm CT / 11 am PT
The hour-long event will feature musical performances, inspirational readings, and opportunities to share treasured memories. Attendees are asked to RSVP by February 7. Find event registration and more information at VITAS.com/ValentinesDay.
VITAS has over 40 years' experience providing grief and bereavement support to caregivers and family members of hospice patients and the community at large. For additional grief resources, including a list of VITAS bereavement and caregiver support groups, visit VITAS.com/SupportGroups. To learn more about future bereavement events, visit VITAS.com/Events.
For media inquiries: