Kenn Wallace Leads VITAS Healthcare's Newly Opened, Six-County Panama City Hospice Program
August 6, 2020
PANAMA CITY, FL — Kenn Wallace, an experienced operations and customer care manager and native of Lynn Haven, Florida, has been named general manager of VITAS Healthcare in Panama City.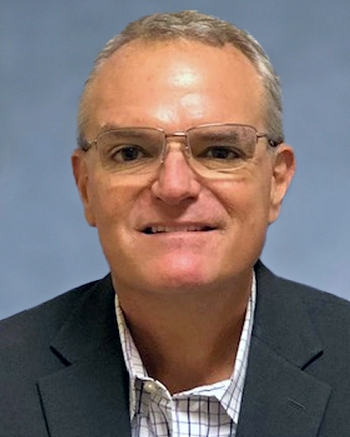 Responsible for hospice care through Bay, Calhoun, Gulf, Holmes, Jackson and Washington counties in Florida's Panhandle, Wallace joins VITAS from executive and customer care positions with Aquity, a North Carolina transcription company.
"I know this is my calling and that working in hospice gives me purpose in life," says Wallace, who was raised just eight miles from the new VITAS office in downtown Panama City.
VITAS, the nation's leading provider of end-of-life care, was awarded a certificate of need in early 2019 from the Agency for Health Care Administration to expand hospice care into the Panama City region. VITAS began accepting hospice-eligible patients in July 2020 and specializes in hospice care provided by an interdisciplinary team—hospice physician, nurse, aide, social worker, chaplain, volunteer and bereavement specialist—in the patient's preferred care setting, including private residences, nursing homes and assisted living communities. The official ribbon-cutting ceremony and virtual celebration was held on July 23 at its office in Panama City.
At Aquity since 2004, Wallace served in numerous roles, including vice president of customer care through the Southeast US, responsible for operations management and customer relations. He also worked as Aquity's manager and director of operations management, and has previous experience in customer service and management positions in the insurance and loan industries.
Wallace earned a bachelor's degree in business management from the University of Alabama in Tuscaloosa.
For media inquiries: