VITAS Healthcare Promotes Chief Medical Officer Joseph Shega, MD, to Executive Vice President
MIAMI, FL — Joseph Shega, MD, chief medical officer for VITAS Healthcare since July 2018, has been promoted to executive vice president at the nation's leading provider of end-of-life care.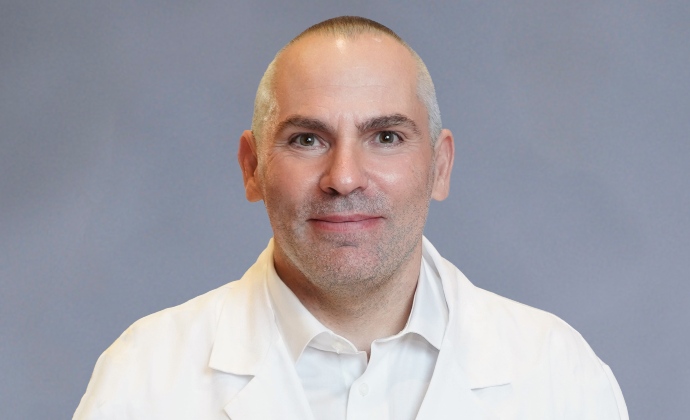 Dr. Shega brings over two decades of experience in academic medicine, clinical care, and research to the role.
He joined VITAS in 2013 as a regional medical director and was promoted to senior vice president and national medical director in 2016. During his time at VITAS, Dr. Shega has played a pivotal role in improving the organization's clinical capabilities and quality of talent, and in leading key initiatives to elevate all aspects of care delivery for patients, families and staff.
Some examples of Dr. Shega's accomplishments as chief medical officer include:
Enhancement of the entire VITAS physician team's capabilities to function as clinical experts and healthcare leaders in the communities VITAS serves
Utilization of evidence-based research to expand understanding of the value of hospice and palliative care for our clinical teams and healthcare partners nationwide
Providing real-time clinical leadership throughout the COVID-19 pandemic to ensure the VITAS care teams had the latest information regarding safety and clinical and patient care protocols to allow for the ongoing delivery of high-quality care
Continuous work with VITAS' external partners resulting in a variety of innovative enhancements to our mutual ability to educate, communicate and deliver care at the community level
He has also spearheaded efforts to integrate clinical research as a core pillar at VITAS by partnering with a leading university in the Northeast and participating in the Hospice Advanced Dementia Symptom Management and Quality of Life Trial funded by the National Institutes of Health.
"In less than a decade, Dr. Shega has elevated our interdisciplinary teams' abilities to deliver the very best in end-of-life care by advocating, leading, and implementing a large number of key initiatives for the organization," said Nick Westfall, president and chief executive officer at VITAS. "Joe's unwavering passion and commitment to the pillars of the hospice benefit, in my opinion, have driven his accomplishments. His enthusiasm and advocacy for VITAS and the hospice benefit are immediately apparent, and it continues to be a great pleasure to watch him grow and flourish as a leader in the hospice and palliative care community."
Prior to joining VITAS, Dr. Shega spent 15 years teaching, performing research and delivering care at Northwestern University and the University of Chicago. His focuses included geriatric and palliative medicine consultations, inpatient palliative care, nursing home care, outpatient geriatrics, home visits and hospice services.
Dr. Shega has authored over 50 peer-reviewed publications. He serves as associate professor of medicine at the University of Central Florida and as co-managing editor for Essential Practices in Hospice and Palliative Medicine.
He completed medical school at Northwestern University Medical School in Chicago, with a residency in internal medicine from the University of Pittsburgh Medical Center and fellowship in geriatric medicine from the University of Chicago.
For information on hospice eligibility or to refer patients, contact VITAS 24/7 at 800.93.VITAS, visit VITAS.com/referrals or download the VITAS mobile app at VITASapp.com.
For media inquiries: