2019 Pride Month at VITAS is About 'Open Hearts, Open Minds'
06/01/2019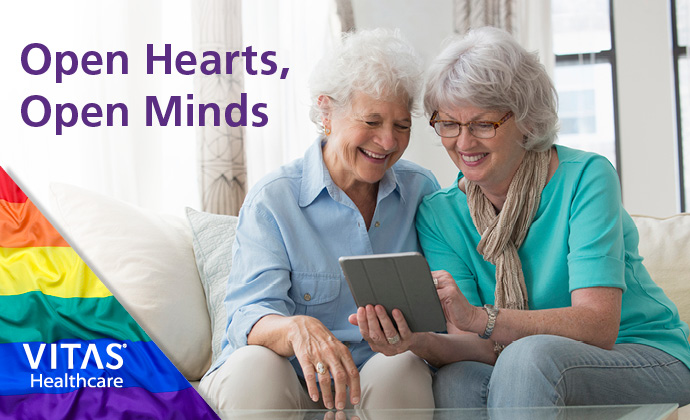 VITAS® Healthcare celebrates Pride Month during June, recognizing the impact and contributions of individuals who identify as lesbian, gay, bisexual, transgender or questioning/queer.
Our 2019 theme, "Open Hearts, Open Minds," accurately describes the manner in which VITAS hospice teams provide compassionate, culturally sensitive care to each patient and family.
For more than 40 years, VITAS has remained steadfast in its commitment to embrace the value of diversity – in our hiring practices, care strategies and the training of employees as they care for patients whose lifestyles, cultures, languages and spiritual beliefs span the (rainbow) spectrum of human experience.
VITAS was a pioneer in providing care during the AIDS crisis of the 1980s-90s.