Hospice Eligibility Guidelines
By: Joseph Shega, MD, Chief Medical Officer, VITAS Healthcare
Timely and appropriate identification of hospice-eligible patients increases the likelihood that they and their families will benefit from compassionate, end-of-life care. By law, healthcare professionals must certify that patients meet guidelines to be eligible for a referral to a hospice provider.
Who is Eligible for Hospice Care?
For a patient to be eligible for hospice, consider the following guidelines:
The illness is terminal (a prognosis of ≤ 6 months) and the patient and/or family has elected palliative care.
The patient has a declining functional status as determined by either:
The patient has alteration in nutritional status, e.g., > 10% loss of body weight over last 4-6 months
The patient has an observable and documented deterioration in overall clinical condition in the past 4-6 months, as manifested by at least one of the following:

≥ 3 hospitalizations or ED visits
Decrease in tolerance to physical activity
Decrease in cognitive ability

Other comorbid conditions
These guidelines—provided as a convenient tool and not as a replacement for a physician's professional judgment—help physicians determine when their patients meet clinical guidelines for hospice eligibility for life-limiting illnesses.
Free Download: Hospice Eligibility Checklist
Disease-Specific Guidelines for Hospice Eligibility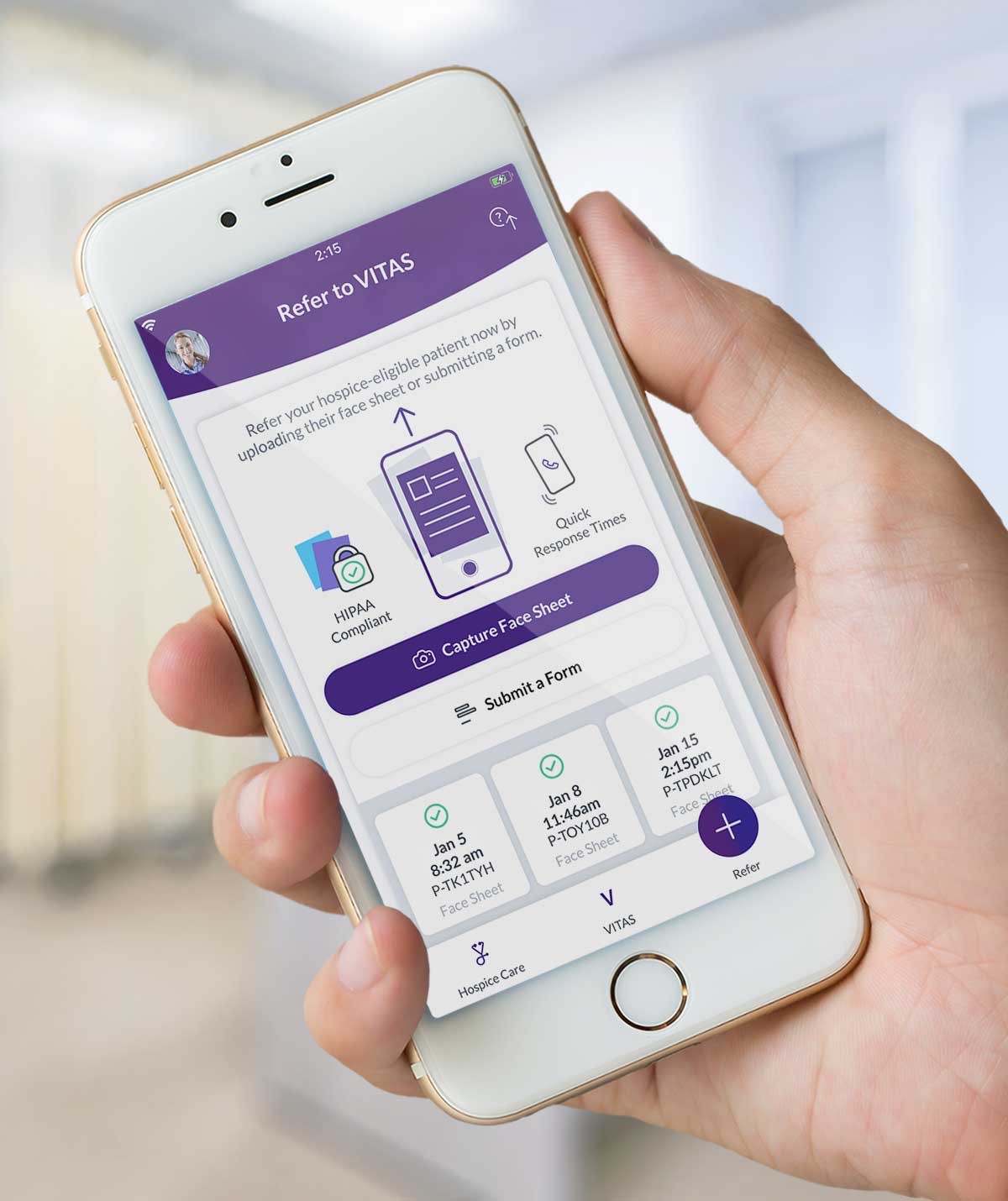 Quick, Secure and Simple
Refer your hospice-eligible patient easily. The VITAS app features:
HIPAA-compliant hospice referrals
Interactive scale to determine eligibility
Disease-specific guidelines
Available for Android and iOS devices.
Download now