VITAS Healthcare Promotes Heather Veeder, MD, to Regional Medical Director for Central States
05/15/2019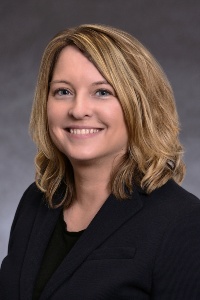 Miami, FL — VITAS® Healthcare, the nation's leading provider of end-of-life care, announces the promotion of Heather Veeder, MD, to regional medical director overseeing and leading the medical direction for VITAS locations throughout Texas, Illinois, Kansas and Missouri.
Board certified in hospice and palliative and family medicine, Dr. Veeder joined VITAS in 2015 as a medical director and was promoted to senior medical director in 2018. Prior to joining VITAS, she worked as a physician at Hometown Urgent Care in Hilliard, Ohio, and AccessMD Urgent Care in Dayton, Ohio.
Dr. Veeder earned her medical degree from Wright State University in Dayton, Ohio. She completed a residency in family medicine from Wright State University Boonshoft School of Medicine and earned a fellowship with the University of Texas Health Sciences Center at San Antonio.
Dr. Veeder serves on the board of directors for Abode Contemplative Care for the Dying in San Antonio, Texas. She is an active member of the American Academy of Hospice and Palliative Medicine, American Academy of Family Physicians, Texas Academy of Family Physicians, and the Gold Humanism Society.
Clinicians: Get Our Hospice Eligibility Checklist