VITAS Observes Breast Cancer Awareness Month: October 2018
10/04/2018
Breast cancer is the second most common cancer among US women, of whom one in eight will develop the disease over the course of her life. Even if a woman never develops breast cancer, she will almost certainly know someone who does.
Through October, VITAS® Healthcare honors the patients, families and caregivers fighting this disease during National Breast Cancer Awareness Month. We also remember those who have died of breast cancer, and offer condolences to those they have left behind.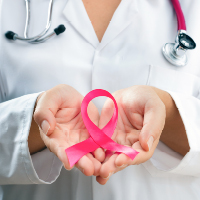 VITAS hospice teams have considerable experience meeting the needs and wishes of patients who are near the end of life. They ensure that patients with breast cancer maintain comfort, dignity and control over their lives, because every moment matters.
VITAS supports the National Breast Cancer Foundation and the American Cancer Society. We're proud to sponsor local initiatives and events that dedicate resources toward breast cancer research and treatment.