VITAS Honors Hospice Aides June 14–20, 2018
06/14/2018
At VITAS, we celebrate the dedication and service of all 2,500 VITAS hospice aides nationwide during National Nursing Assistants Week (June 14–20). As the weeklong celebration's slogan notes, our aides are committed to "creating a community of caring."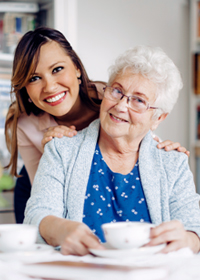 Every shared story about a gratifying hospice experience tends to shine a spotlight on key healthcare professionals—specifically, the hospice aides who provide personal, compassionate, hands-on care at the bedside for terminally ill patients and their families.
As critical members of an interdisciplinary hospice team, aides often spend the most time with patients who have chosen to pursue quality of life at the end of life. Aides provide personal and supportive care, companionship, a helping hand, a listening ear and so much more.
Join our team as a hospice aide.