VITAS Healthcare Promotes Chief Human Resources Officer Diane Psaras to Executive Vice President
August 26, 2020
MIAMI, FL – Diane Psaras, chief human resources (HR) officer for VITAS Healthcare since October 2018, has been promoted to executive vice president at the nation's leading provider of end-of-life care.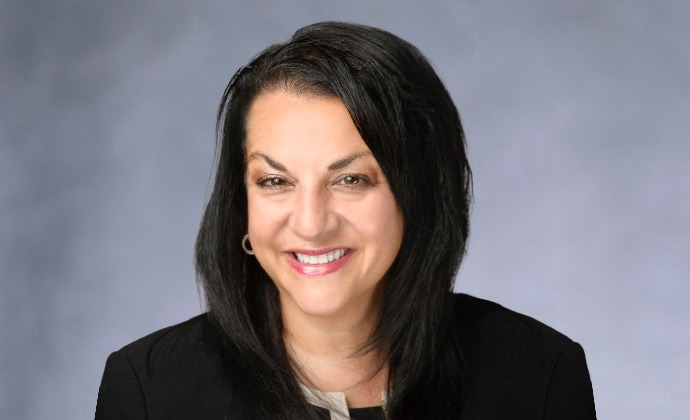 She brings more than 25 years of HR management experience to the role and reports to President and Chief Executive Officer Nick Westfall. During her tenure, Psaras has overseen numerous initiatives focused on continuous improvement and excellence in such areas as talent acquisition and retention, education and training, business partnerships, employee relations, benefits, compensation, payroll and HR information systems. VITAS has 12,000 employees nationwide, caring for hospice patients in 14 states and the District of Columbia.
Psaras has expanded the company's recruitment efforts, strengthened support to field operations with the addition of regional HR directors, and led the successful implementation of a cloud-based HR information system for all employees. During the COVID-19 pandemic, she has supported and guided internal initiatives on employee health, safety, education and policy compliance.
"In her short time at VITAS, Diane has championed and advanced the functions of the HR department with strategic focus and her trademark high energy and optimism," said Westfall. "As a valued member of our leadership team, I look forward to her efforts, and those of her team, to continue to raise the bar for the organization. Her commitment, support and desire to improve the employee experience for each member of our VITAS team will continue to make us a better company each day."
Prior to VITAS, Psaras was chief HR officer for Healogics, Inc., senior vice president of HR at Darden Restaurants and global vice president of HR resources at Avery Dennison. She earned a master's degree in business administration from Rollins College in Orlando, Florida, and a bachelor's degree in business administration Youngstown State University in Youngstown, Ohio.
She is a member of the HR Policy Association, Society for Human Resource Management, Jacksonville Executive Women's Leadership Forum, and serves as Executive Board Member for the Big Brothers Big Sisters organization.
For media inquiries: