VITAS Healthcare Opens New Inpatient Center at Good Samaritan Medical Center
Second Facility in Palm Beach County Expected to Serve 450+ New High-Acuity Patients Annually
05/13/2019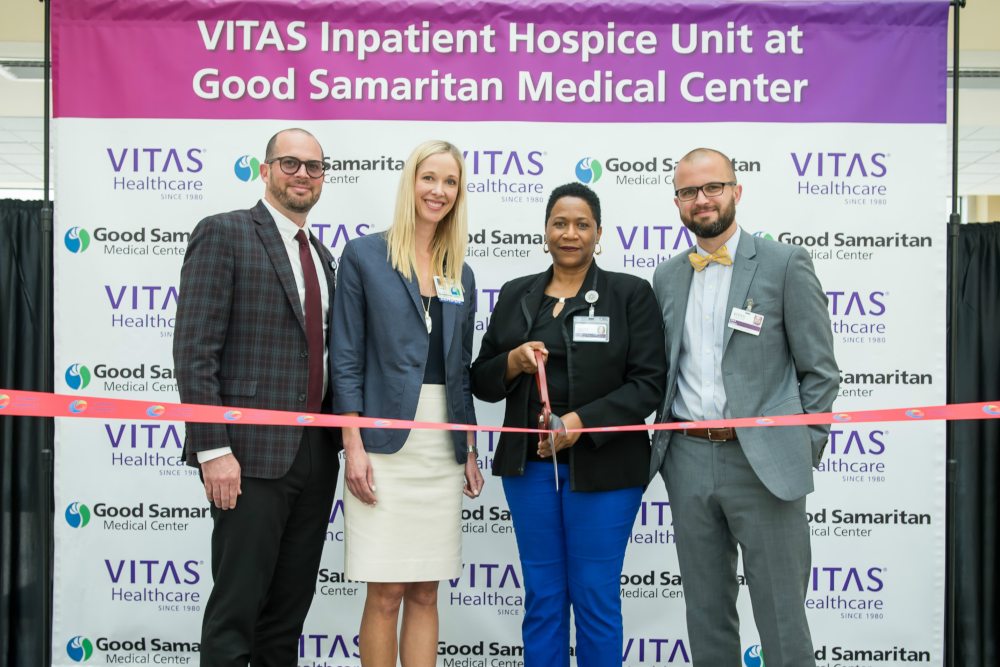 PALM BEACH, Fla. – VITAS® Healthcare, the nation's leading provider of end-of-life care, announces the grand opening of the VITAS Healthcare Inpatient Unit (IPU) at Good Samaritan Medical Center.
VITAS staff members and executives were joined at the grand opening event on Thursday, May 9, by local dignitaries, business and community leaders. The unit will officially begin receiving admissions later this month.
To refer a patient, please call 561.461.8802 or download the VITAS referral mobile app.
The is the second VITAS inpatient facility in Palm Beach County, featuring eight private rooms in a modern, home-like environment that includes a family room and kitchen. The 6,800-square-foot facility is located on the fifth floor of Good Samaritan Medical Center in West Palm Beach.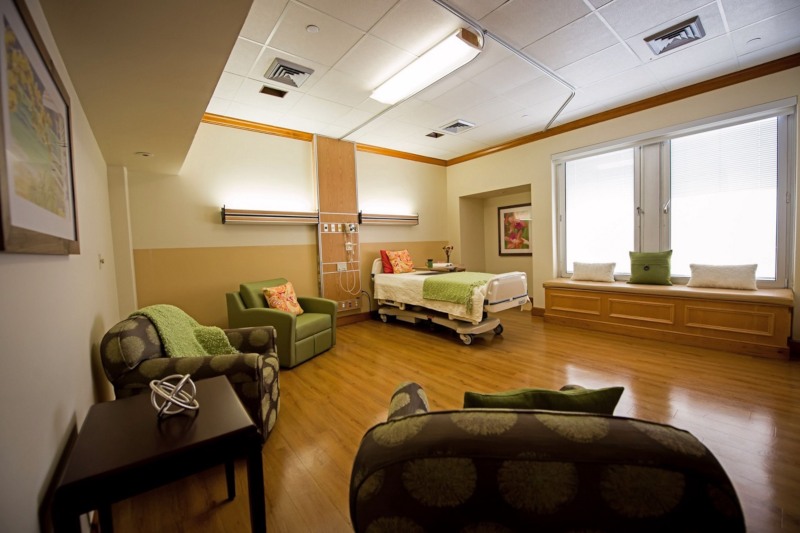 The IPU accepts 24-hour direct admissions of high-acuity patients referred by doctors and hospitals throughout Palm Beach. The IPU will serve approximately 450 patients each year and has created numerous job opportunities in the area.
"VITAS continues to transform and improve end-of-life care in our community. This unit is a reflection of our ongoing commitment to meeting the need for quality, compassionate care in the Palm Beach area," said VITAS of Palm Beach General Manager Diana Smith. "This IPU will focus on serving local patients who have complex symptom management needs and require highly skilled care around the clock and give greater access to our robust inpatient services in a home-like environment."
VITAS representatives showcased specialty services available at the IPU during the grand opening, including:
"Our caregiver's philosophy of always putting the needs of our patients first is closely aligned with VITAS' patient-driven mission," said CEO of Good Samaritan Medical Center Tara McCoy. "We are pleased to be able to work together to provide this much-needed service to members of the community."
The new IPU is staffed by VITAS' interdisciplinary teams of physicians, nurses, hospice aides, social workers, chaplains, volunteers and bereavement support staff members that attend to the medical, emotional, social and spiritual needs of patients and their families.
Is your patient ready for hospice?