VITAS Healthcare Honors World War II Hero with Military Bedside Salute
06/25/2015
MIAMI, Fla. — June 25, 2015 — Just a few weeks ago, first lady Michelle Obama paid tribute to the Tuskegee Airmen and their contribution to American history. On Monday, June 15, 2015, VITAS Healthcare—the nation's leading provider of end-of-life care—paid tribute to their patient, Tuskegee Airman Lt. Col. Eldridge F. Williams, 97, with a military bedside salute at the VITAS hospice inpatient unit at University of Miami Hospital.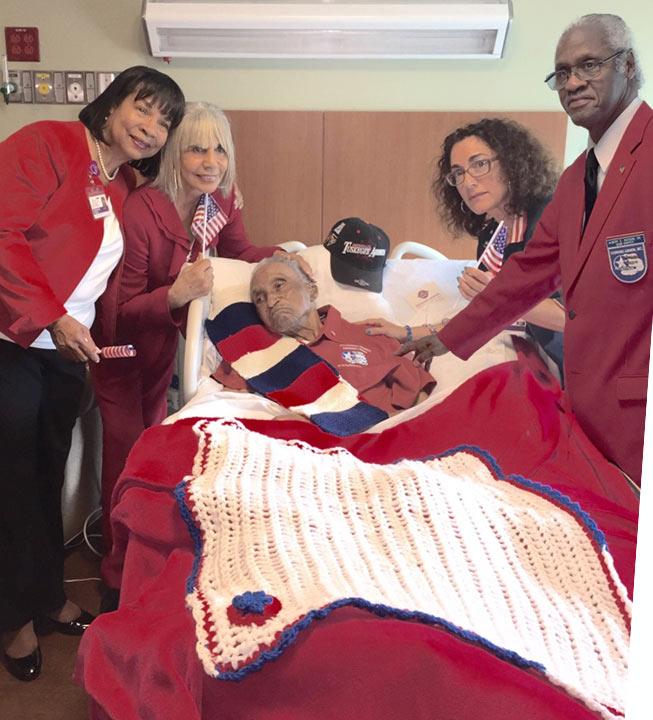 Among the attendees were Tuskegee Airmen Miami Chapter members, TAI Treasurer Albert E. Dotson, Sr., PhD, Rosa L. White, PhD, and VITAS Community Liaison Deborah Mizell, RN.
During the heartfelt military bedside salute, a VITAS chaplain sang patriotic songs like "God Bless America" and "I Shall Not Be Moved." A pinning ceremony took place and Williams was presented with a certificate of appreciation and gifted a festive, red, white and blue-knitted blanket, hand knitted with love by a VITAS volunteer.
The salute was well-received by all, including Williams, whose appreciation was evident as he mustered the energy to say: "Thank you so much. It's a grand way to go out."
"Veterans account for 25 percent of deaths every year," said VITAS Veteran Liaison Nancy Auster, RN. "With more than 1,000 veterans dying in the U.S. every day, it is critical for hospice providers to offer specialized care to veterans and show appreciation for the sacrifices they made for our country. That's why at VITAS, we believe every day is Veterans Day."
Williams, a documented original Tuskegee Airmen (DOTA) and veteran of the Korean War, dedicated more than 20 years to serving the U.S. Army Air Corps. A longtime Miami resident, Williams was born in 1917 and grew up picking cotton on plantations in Texas and Kansas. In addition to fighting for his country, he also fought for racial equality—a cause he's battled strongly for since childhood.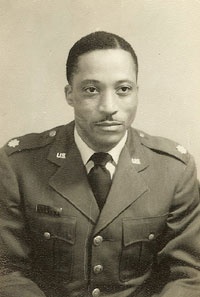 After retiring from the military, Williams served Miami-Dade County Public Schools, the fourth largest school district in the U.S., where he held several roles, including Director of Desegregation.
The Tuskegee Airmen, also known as the Red Tails, fought in World War II and were the first African-American combat pilots in U.S. history. According to Tuskegee Airmen, Inc., there are approximately 200 documented members in their local chapters who are still living.
As the nation's leading hospice provider since 1978, VITAS understands that prior military service can have a profound impact on veterans as they approach the end of life, and the company has developed award-winning programs to provide them with the care and support they need. VITAS' specially trained staff members and volunteers work daily to honor veterans' preferences for care at the end of life and ensure they receive the respect, comfort and compassion and tributes they deserve.