VITAS Healthcare Celebrates 75th Anniversary of Tuskegee Airmen
03/31/2016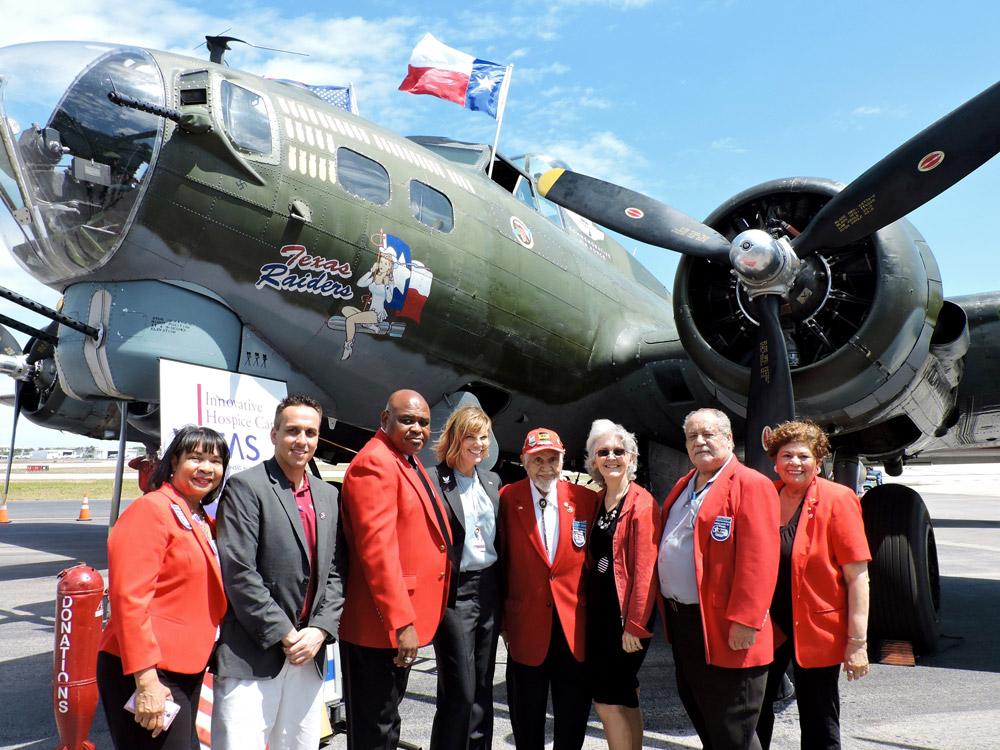 VITAS Healthcare visits Banyan Air Services in Fort Lauderdale, Florida, on Wednesday, March 23, 2016, in honor of the Tuskegee Airmen. From left to right are VITAS Community Liaison and Member of the Tuskegee Airmen Miami Chapter Deborah Mizell, Co-Chair of Honor Flight South Florida Ryan Paton, Tuskegee Airmen Inc. Member Ronald Green, VITAS Veteran Community Liaison Karin Edelstein, Retired USAF Tuskegee Airman Lt. Col. Leo R. Gray, and Tuskegee Airman Members Diane Gray, Virginia Montalvo and Fred Richards.
Paying Tribute
March 25th, 2016 marked the 75th anniversary of the Tuskegee Airmen and to pay tribute to their large role in American history, VITAS Healthcare, the nation's leading provider of end-of-life care, honored Tuskegee Airman Lt. Col. Leo R. Gray and the Tuskegee Airmen Miami Chapter with a special luncheon and patriotic tour of Banyan Air Services in Fort Lauderdale, Florida.
The Tuskegee Airmen, also known as the Red Tails, fought in World War II and were the first African-American combat pilots in U.S. history. According to Tuskegee Airmen, Inc., there are approximately 200 documented members in their local chapters who are still living. Gray, a Documented Original Tuskegee Airmen (DOTA), flew with the 332nd Fighter Group and dedicated more than 40 years of his life serving in the military.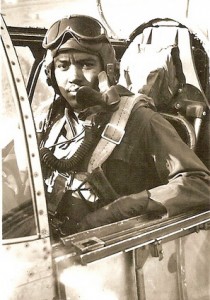 Born in 1924 in Boston, Massachusetts, Gray joined the U.S. Army Air Corps soon after graduating high school. He began training in 1943, and while stationed in Italy as a fighter pilot, he flew 15 combat missions and logged 750 hours of flying time.
Gray left active duty in 1946, but remained in the United States Air Force (USAF) Reserves until 1984. He holds a bachelor's degree from the University of Massachusetts and a master's degree from the University of Nebraska. In 1953, he began work with the United States Department of Agriculture (USDA) where he served for 30 years. An accomplished soldier, Gray earned a coveted Air Medal with one Oak Leaf cluster and a Presidential Unit Citation for his extraordinary heroism in action against an armed enemy
Every Day Is Veterans Day
At the luncheon on Wednesday, March 23, at Jet Runway Café, Gray was honored for his dedication to the country and received a standing ovation from everyone in the audience, said VITAS Veteran Karin Edelstein, MSW. "Gray's presence inspired many, several people went up to thank him for his service and provide heartfelt well wishes. It was a very special moment."
Edelstein, who organized the event, said every day is Veterans Day at VITAS. "At VITAS, we understand that prior military service can have a profound impact on veterans as they approach the end of life. That's why we've developed award-winning programs to provide them with the care and support they need."
Lt. Col. Gray said, "The VITAS luncheon in honor of the 75th anniversary of the Tuskegee Airmen was a touching and very special moment. I truly appreciate the caring recognition and support of the many VITAS members who attended. Thank you all so much!"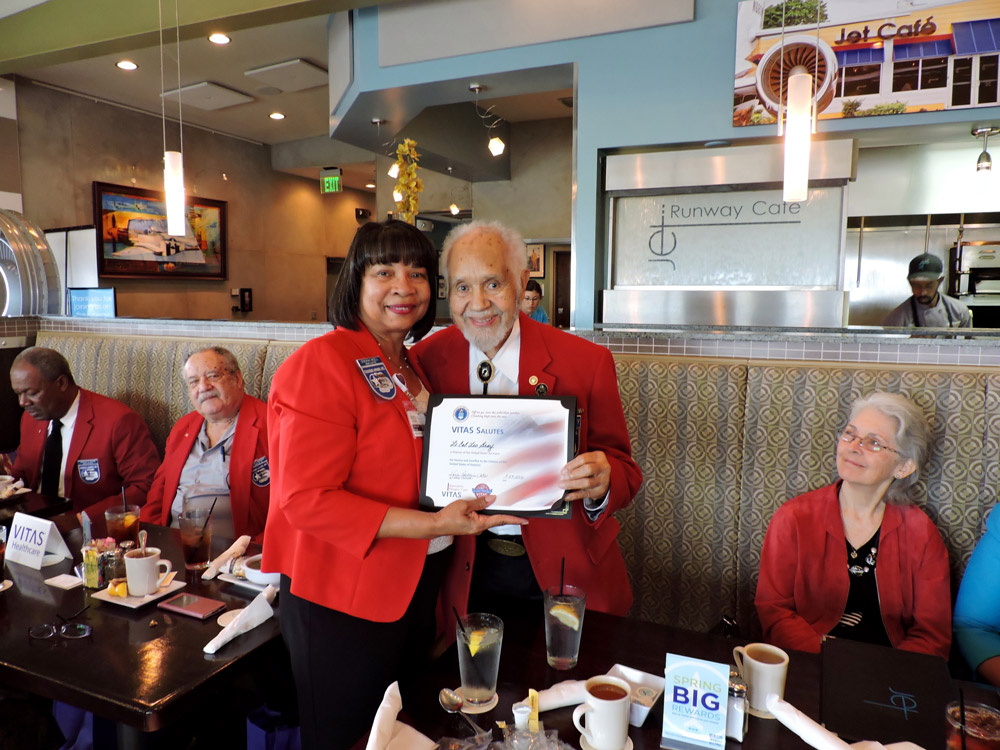 Retired USAF Tuskegee Airman Lt. Col. Leo R. Gray and VITAS Community Liaison Deborah Mizell during the special luncheon honoring the contributions of the Tuskegee Airmen.
Caring for Veterans
In the United States, veteran deaths account for 25 percent of deaths every year, and with more than 1,000 veterans dying every day, it is critical for hospice providers to offer specialized care to veterans and show appreciation for the sacrifices they made for our country.
VITAS' specially trained staff members and volunteers work daily to honor veterans' preferences for care at the end of life and ensure they receive the respect, comfort, compassion and tributes they deserve.
For more information about VITAS' veteran services, call 800-93-VITAS.