VITAS Healthcare Co-Leads 'Value of Hospice' Panel Briefing for Congress
Timely discussion specifies how hospice provides compassionate care to the nation's most vulnerable while driving substantial Medicare cost savings
July 27, 2023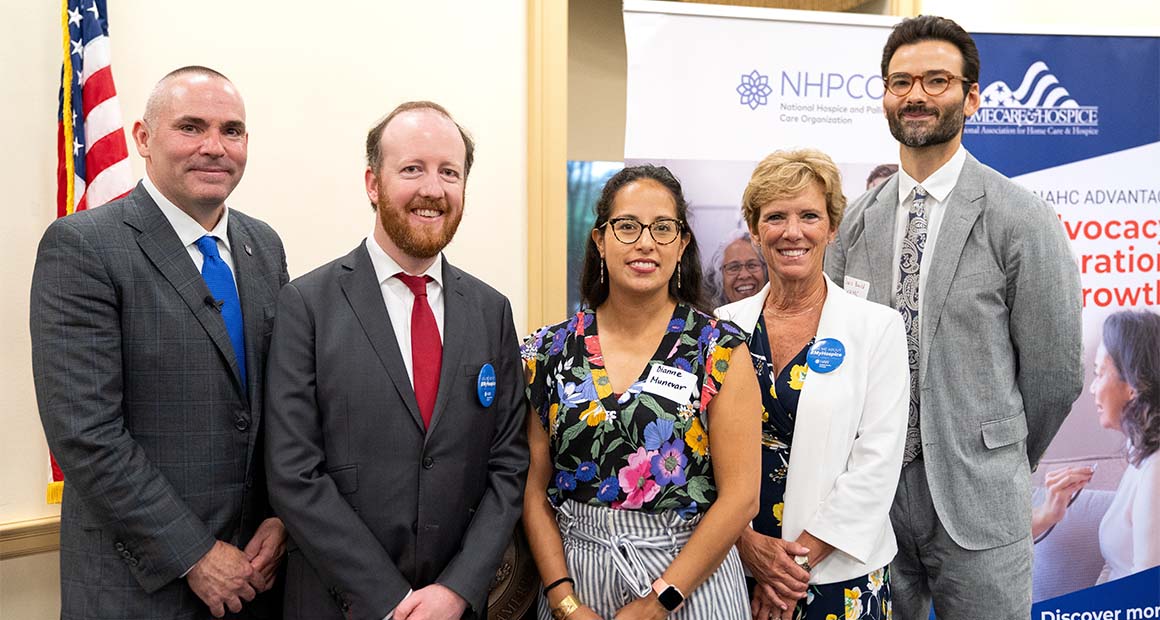 WASHINGTON, DC—Today, VITAS Healthcare's Executive Vice President and Chief Medical Officer Joseph Shega, MD, along with Dianne Munevar, Vice President of Health Care Strategy at NORC at the University of Chicago (NORC), and Susan Lloyd, MSN, RN, Chief Executive Officer of Delaware Hospice, participated in a Capitol Hill briefing to educate Congress about a recent study by NORC that illustrates the value of hospice in Medicare. Specifically, the panelists highlighted how the research demonstrates that earlier referral to hospice benefits patients and families while simultaneously delivering more cost savings to Medicare.
"As a fundamentally patient- and family-centered care model," says Dr. Shega, "hospice provides patients with improved clinical outcomes and pain management, reduced physical and emotional distress, and the ability to spend their last days with dignity at home among loved ones."
The NORC report was released in March 2023. The in-depth study found that greater utilization of hospice during the last six months of life is associated with increased patient satisfaction and quality of life, while also reducing Medicare costs—with $3.5 billion in savings in a single year.
The research identified an opportunity to deliver value through greater access to hospice care for patients with chronic and serious diseases such as cancer, respiratory disease and chronic kidney disease/end-stage renal disease, with a projected savings to Medicare of 17% to 25%.
For patients with dementia, NORC's analysis found that, within the study period, end-of-life care continues to generate cost savings related to neurodegenerative disease. The panelists presented these findings and more during the briefing in Washington, D.C., in coordination with the two national trade associations, the National Hospice and Palliative Care Organization (NHPCO) and the National Association for Home Care and Hospice (NAHC).
One opportunity brought to light by the NORC study, according to the panelists, is the need for a community-based palliative care benefit to support earlier transitions to hospice which will, in turn, continue to drive quality and Medicare savings. Investing in serious illness care increases the quality of end-of-life care for millions of patients, families and caregivers across the country.
"Former President Jimmy Carter's hospice journey is a testament to the value of longer hospice stays," says Dr. Shega. "He is an excellent example of someone who sought out hospice care earlier in his advanced disease state so he could spend his remaining time in comfort and surrounded by family."
One of the nation's first hospice and palliative care providers, VITAS has devoted 45 years of compassionate care to patients and their families throughout 14 states and the District of Columbia. As an organization, VITAS supports the ethic that all hospice-eligible patients should have the opportunity to access hospice in a way—and for a length of time—that allows them to fully benefit from this person- and family-centered care model.
For media inquiries: