Ravneet Gill, MD, Leads Hospice and Palliative Care in Cincinnati as Associate Medical Director
January 17, 2020
CINCINNATI, OH – VITAS® Healthcare, the nation's leading provider of end-of-life care, named Ravneet Gill, MD, a physician specializing in hospice and palliative care and family medicine, as associate medical director for VITAS in Cincinnati.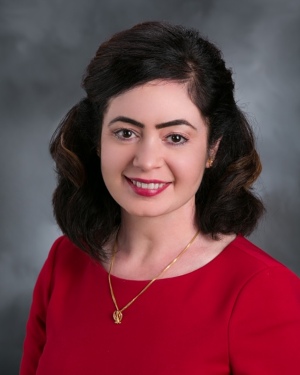 In her role, Dr. Gill guides expert hospice and palliative care for terminally ill patients and families in their homes, nursing homes and assisted living communities throughout Greater Cincinnati and Southwest Ohio, as well as in an inpatient setting when acutely ill patients require active symptom management. She also supports caregivers and community partners with hospice education and outreach.
"The first time I encountered hospice and palliative care during my medical residency, I knew it was the specialty I wanted to pursue," says Dr. Gill. "It is so important for physicians to talk to seriously ill patients about the kind of care they want and to provide support to the entire family."
Dr. Gill's onboarding follows the 2019 appointment of Consuela Alley, MD, as a VITAS home care physician. Dr. Alley oversees the personalized care and goals of service for patients and their families in Adams, Brown, Clermont, Clinton, Hamilton and Highland counties.
Dr. Gill comes to VITAS from UnityPoint Health in Cedar Rapids, Iowa, where she served as hospice medical director and wound care/hyperbaric medicine specialist. Her medical experience also includes serving as a hospital physician and clinical internships in Kamataka and Punjab, India.
Dr. Gill earned her medical degree at J.J.M. Medical College in Davangere, Karnataka, India, and she holds a master's degree in public health, with an emphasis in behavioral health, from the University of Iowa in Iowa City. She completed a fellowship in hospice and palliative care at John H. Stroger, Jr. Hospital of Cook County/Rush University Medical Center in Chicago, Illinois.
Dr. Gill is a member of the American Academy of Hospice and Palliative Medicine, American Academy of Family Physicians and the Indian Medical Association.
VITAS delivers quality end-of-life care to hospice patients and their families at home throughout Southwest Ohio from its office in Blue Ash. Patients whose symptoms cannot be managed at home may receive comfort-focused care at the VITAS Inpatient Unit at The Drake Center.
Call VITAS to learn more about hospice and palliative care options.