Peter Frenchak Joins VITAS Healthcare as General Manager for Hospice Services in Palm Beach
January 8, 2020
PALM BEACH COUNTY, FL – VITAS Healthcare, the nation's leading provider of end-of-life care, named Peter Frenchak, an experienced healthcare administrator and former helicopter paramedic and U.S. Air Force veteran, as general manager of its hospice services throughout Palm Beach County, Florida.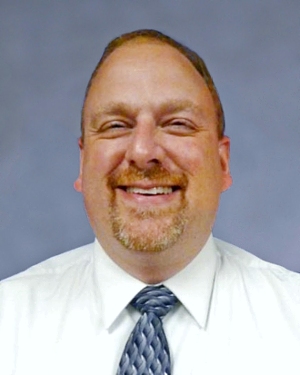 Frenchak comes to VITAS from Broward Health in Fort Lauderdale, where he served as director of operations for physician services since late 2018. The Pennsylvania native also was senior practice manager at University of Pittsburgh Medical Center (UPMC) Community Medicine, urgent care practice manager for UPMC Physicians Services, and emergency medical services coordinator for UPMC Presbyterian. He was a flight paramedic for UPMC's Center for Emergency medicine, and he served five years in the U.S. Air Force.
"At VITAS, there's such a strong focus on how we take care of patients and families, and on the complete spectrum of services, from end-of-life care to chaplain support to bereavement services," he says. "We help patients through some of their toughest times in life and families through some of the toughest decisions they have to make. That's what really made VITAS attractive to me and made me think, 'This is where I want to be.' "
Frenchak earned a bachelor's degree in public administration from Point Park University in Pittsburgh and a master's degree in health services administration from Indiana University of Pennsylvania in Indiana, Pennsylvania.
He received paramedic certification at Community College of Allegheny County in Pittsburgh. He is a member of the American College of Healthcare Executives, Veterans of Foreign Wars, American Legion and Disabled American Veterans.
Operating for over 40 years, VITAS Healthcare delivers care to hospice patients and their families at home throughout Palm Beach County from its offices in Boynton Beach and West Palm Beach, as well as inpatient care at the VITAS Community Life and Inpatient Center at Delray Beach and the VITAS Inpatient Unit at Good Samaritan Medical Center in West Palm Beach.
Call VITAS to learn more about hospice and palliative care options.