Now Open: Temporary 8-Bed Inpatient Hospice Unit at Broward Health Coral Springs
January 26, 2021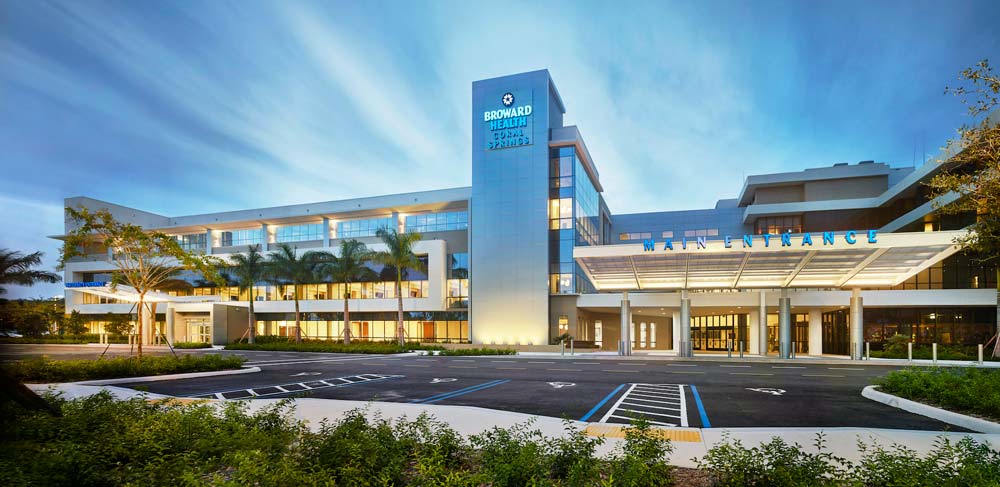 CORAL SPRINGS, FL — While construction continues on VITAS Healthcare's 12-bed inpatient hospice unit (IPU) at Broward Health Coral Springs, a temporary eight-bed IPU at the hospital is now providing high-acuity care to local patients and their families.
"The availability of these eight IPU beds helps ease the concerns of hospice patients and their families and relieves some of the burden on hospital staff and rooms, while providing the high level of compassionate care that VITAS is known for," said George M. Tokesky, general manager for VITAS in Broward County. "Using our one-touch VITAS mobile referral app, physicians and staff have a simplified process to refer and transition patients seamlessly into comfort care."
Inpatient hospice care is 24/7 care by an interdisciplinary hospice team for patients whose symptoms can no longer be managed at home or in their preferred care setting, such as a nursing home or assisted living community. The two-phase VITAS project includes eight inpatient beds now available on the third floor of the 250-bed hospital while a permanent 12-bed IPU is under construction.
"Broward Health Coral Springs' collaboration with VITAS offers convenient access to high-quality hospice care within our hospital," said Jared M. Smith, CEO for Broward Health Coral Springs. "This service strengthens our ability to provide compassionate end-of-life care to our patients and their families."
VITAS has provided hospice care in Broward County since 1980 in patients' homes, their preferred care settings or inpatient units. Clinicians and care teams are available 24/7 to provide care and answer questions.
For media inquiries: