VITAS Helps 'Capture the Moment' During National Assisted Living Week 2018
09/09/2018
VITAS and the National Center for Assisted Living share something fundamental: a firm belief in embracing quality of life at life's key milestones.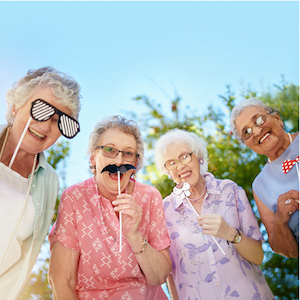 "Capture the Moment" is the theme of the NCAL-sponsored National Assisted Living Week 2018, celebrated September 9–15 at assisted living facilities (ALF) throughout the US. "Capture the Moment" inspires assisted living residents to enjoy the present while still celebrating the past. Many adults 65 and older battle isolation and loneliness as they age, both of which can impact mental, emotional and physical health.
VITAS partners with ALFs throughout the country, bringing compassionate hospice services to residents who prefer to receive end-of-life care in the place they call home. We value the opportunity to help residents, their families and ALF staff members capture new moments through VITAS-provided pet visits, music therapy, life-story volunteers and other services, all of which support quality of life at the end of life.
Read more about hospice and assisted living.