VITAS Medical Leaders Recognized by the American Academy of Hospice and Palliative Medicine
03/16/2018
Miami, FL - Medical leaders from VITAS Healthcare, the nation's leading provider of end-of-life care, were honored by the American Academy of Hospice and Palliative Medicine (AAHPM) at the Annual Assembly for Hospice & Palliative Care in Boston.
Joel S. Policzer Received AAHPM Distinguished Hospice Physician Award
During the assembly's plenary session, the AAHPM awarded VITAS Senior Vice President of Medical Affairs Joel S. Policzer, M.D. FACP FAAHPM, with the Josefina B. Magno Distinguished Hospice Physician Award. The award recognizes physicians who provide high-quality services, create innovative programs and demonstrate exemplary dedication to the practice of palliative medicine in a hospice setting.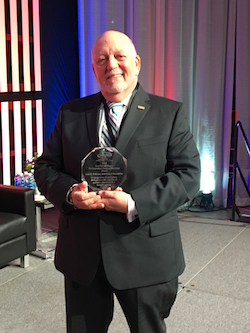 "It's a great honor to receive this award by the AAHPM, "said Dr. Policzer. ""This recognition is another VITAS milestone that shows our commitment to providing exceptional care to our patients and their families."
Dr. Policzer joined VITAS in 1985 as associate medical director of the VITAS of Broward County program. He was promoted to medical director for the Dade-Monroe program in 1999. He returned to Broward County in 2002 as senior medical director and was later promoted to Senior Vice President - National Medical Director in 2005, and transitioned to his current position in 2014.
Board certified in Internal Medicine, Hematology, Medical Oncology, and Hospice and Palliative Medicine, Dr. Policzer has dedicated his professional life to the study, practice and teaching of ethics and palliative medicine. He has authored articles on pain management and end-of-life care issues, and is co-editor of the textbook End of Life Care: A Practical Guide, published by McGraw-Hill.
Dr. Policzer also is very involved in the education of the next generation of physicians as adjunct professor at the Florida International University Wertheim College of Medicine, the Florida Atlantic University Schmidt College of Medicine and the Kiran C Patel College of Osteopathic Medicine, teaching the bedside care of hospice patients.
Joette Greenstein Recognized as Fellow of the AAHPM
Joette Greenstein, D.O., FAAHPM, medical director at VITAS Healthcare in Columbus, Ohio, was recognized as a Fellow of the AAHPM, one of the highest honors bestowed on a physician.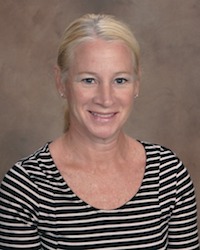 Dr. Greenstein received the designation at the AAHPM and the Hospice and Palliative Nurses Association Annual Assembly in Boston, MA.
"Dr. Greenstein's leadership has made a significant impact for VITAS patients in Columbus and hospice patients across the country," said Joseph Shega, M.D. senior vice president and national medical director. "We are tremendously proud to see her recognized at the highest level in her field."
Dr. Greenstein received her degree from Ohio University Heritage College of Osteopathic Medicine and completed a family medicine internship and residency at Doctor's Hospital in Columbus, Ohio. She completed a fellowship in academic medicine at Northeastern Medical School in Rootstown, Ohio. She is board certified in Family Medicine and Hospice and Palliative Medicine.
Michael Nisco Recognized as AAHPM Visionary Leader
Michael Nisco, MD, MBA, HMDC, medical director at VITAS's San Francisco program, was named an AAHPM Visionary, an honor bestowed on 30 inspirational leaders every five years.
He is influenced to this day by the wisdom and caring of his mother, a nurse who instilled in him an appreciation of nurses and patients long before he became a physician. Her death without the benefit of hospice in 2002 pointed him toward palliative medicine, a controversial concept in Central California 15 years ago.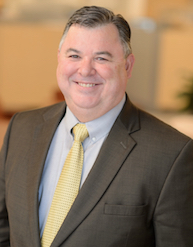 Dr. Michael Nisco is proud to serve as the medical director for Vitas Healthcare in the San Francisco Bay region. Formerly, Dr. Nisco served as the founder and director of The Hospice & Palliative Medicine Fellowship Program for The University of California San Francisco Medical School in Central California.
Dr. Nisco completed subspecialty training at The Harvard Medical School Center for Palliative Care and Massachusetts General Hospital, and is board certified hospice and palliative medicine. His Medical School and undergraduate education were both at The University of California, where he graduated with honors. Dr. Nisco also has completed a Masters of Business Administration at The University of California's Merage School of Business with an emphasis in Health Care Policy and Operations.
Dr. Nisco has served on the board of directors for the National Hospice and Palliative Care Organization and was the chair of the NHPCO national ethics committee.
Dr. Nisco is considered an international expert on end of life care, and has served as a consultant to many large health care agencies, including CMS, the US Department of Justice, and he has been a consultant for 20 years to the Ministry of Health of The PR China to develop national standards for end of life care in China.
Supporting Hospice and Palliative Medicine
The AAHPM is the professional organization for physicians who care for patients with serious illness. AAHPM's membership includes more than 5,000 physicians and other healthcare professional committed to improving the care of patients with serious or life-threatening conditions. Since 1988, AAHPM has supported hospice and palliative medicine through advancement of clinical practice standards, fostering research, providing education, and through public policy advocacy.