VITAS Executive Mary Zalaznik Named Among 'Influential Business Women' by South Florida Business Journal
05/27/2015
MIAMI, Fla. – MAY 27, 2015 – VITAS Healthcare, the nation's leading provider of end-of-life care, announced that senior vice president of operation, Mary Zalaznik, was among 26 other women that were honored by the South Florida Business Journal as "Influential Business Women." All women were celebrated at an awards luncheon at Signature Grand in Davie, FL.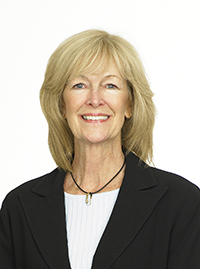 Mary advises senior management on clinical, compliance and operations issues for VITAS' Florida programs in Broward, Collier, Miami-Dade/Monroe and Palm Beach counties, which care for more than 3,800 patients each day.
Mary joined VITAS in 1984 as an executive secretary for the Broward program. Over the years she has served as admission coordinator and customer service manager for the Broward program, director of customer service for the Southeast region, corporate director of admissions and intake, and general manager of all call centers nationally. She was promoted to vice president of hospice program resources in 2005, and was named to senior vice president of operation in 2012.
Mary has twice been recognized by VITAS with national awards: in 1994 as Outstanding Admissions Coordinator and in 2001 for Excellence in Management. She is credited with the development of various staff position performance indicators and an improved management structure for the customer service department. Mary is also an active board member in the following South Florida healthcare and professional organizations: South Florida Hospital and Healthcare Association, Florida Hospice and Palliative Care Association, American Heart Association Go Red For Women Executive Leadership Team and Circle of Red, and Extraordinary Women Leading Change.
"We are proud of this distinguished award for Mary, which recognizes her successful career with VITAS," said Nick Westfall, VITAS executive vice president and chief operating officer. "She is a wonderful example of what can be accomplished through compassion, commitment and leadership."