VITAS Associate Medical Director Dr. Stephanie C. Sargent Recognized by American Health Council
10/23/2017
Mount Laurel, New Jersey - Stephanie C. Sargent, DO, FACOI, associate medical director for VITAS Healthcare in Mount Laurel, New Jersey, has been elected by the American Health Council to join their Board of Physicians, recognizing the best in American healthcare.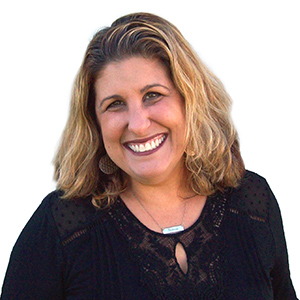 The American Health Council is a network of healthcare professionals that shares healthcare information, education, awareness, recognition and collaboration.
Dr. Sargent joined VITAS, the nation's leading provider of end-of-life care, in 2015 as a per-diem physician in the inpatient hospice unit. Today, as associate medical director, she oversees day-to-day patient care and educates healthcare professionals and residents about the benefits of hospice. She received VITAS's Best Physician Award in 2016.
"We are very proud of Dr. Sargent and her accomplishments," says VITAS General Manager Gayle Dell'Oro. "Dr. Sargent signed on as a part-time physician, and when we needed her to take on the responsibilities of interim medical director, she juggled the needs of a young family with the needs of a growing hospice program until we found a full-time medical director. We are very grateful."
Dr. Sargent is associated with Sigma Sigma Phi, the national honorary osteopathic fraternity, the American Osteopathic Association and the Kennedy Health System credential committee. She is a fellow of the American College of Osteopathic Internists.
Board certified in internal medicine, Dr. Sargent received her bachelor's degree from the College of William and Mary, Williamsburg, Virginia, in 1998, and her DO from the Philadelphia College of Osteopathic Medicine in 2002.
Dr. Sargent worked as a hospitalist for more than six years before spending three years as a physician in utilization review, helping physicians with documentation. Although she learned a lot, she missed the clinical part of medicine. That's when she contacted VITAS Healthcare.
"Switching my focus to patient comfort has been so freeing and rewarding," she says. "The team approach has always been important to me in the job environment, and it is especially true in hospice."
Dr. Sargent lives in Cherry Hill with her family.
Considering a career with VITAS? Start here.