Dr. Denise Clark Named Senior Medical Director of VITAS Healthcare for Lake and Sumter Counties
04/27/2018
Eustis, Fla., April 27, 2018 – VITAS Healthcare, the nation's leading provider of end-of-life care, named Denise Clark, DO, senior medical director of its hospice and palliative care program serving Lake and Sumter counties. Dr. Clark leads a multidisciplinary team that provides patients and caregivers the physical, emotional, social and spiritual support they need at the end-of-life.
"Dr. Clark's compassion and clinical expertise are reflected in the exceptional quality of hospice and palliative care VITAS provides for those near the end-of-life," said Jillian Madsen, RN, general manager for VITAS Healthcare in Lake and Sumter counties. "We are pleased to welcome Dr. Clark to our growing team serving this community."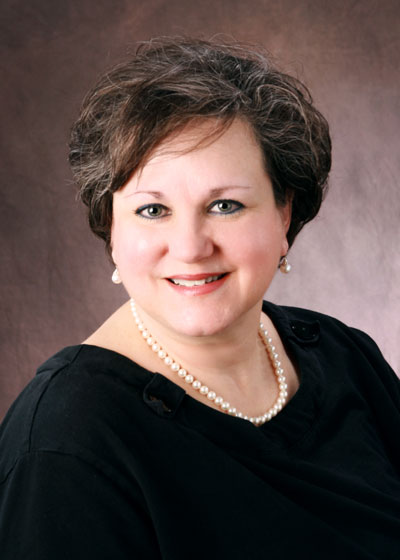 Among the unique services Dr. Clark oversees are a palliative care program for patients with terminal cancer and a cardiac care program for patients with end-stage heart failure and other cardiac conditions, providing access to evidence-based cardiac care alongside holistic end-of-life care.
"My goal as senior medical director is to work with my fellow clinicians in the Lake-Sumter community to ensure our patients receive end-of-life care that aligns with their wishes and values," said Dr. Clark. "Moreover, I'm committed to educating patients, families, physicians and staff about the role quality end-of-life care can have in helping a patient achieve a comfortable and peaceful transition to their next journey."
Board certified in family medicine and hospice and palliative medicine, Dr. Clark joined VITAS in 2010 after two decades in private practice. Most recently she served as medical director in central Florida. In addition to her position at VITAS, Dr. Clark is on the faculty of Florida State University College of Medicine as a clinical assistant professor. She is also on the National Faculty of the National Board of Osteopathic Medical Examiners.
Dr. Clark received her doctoral degree in osteopathic medicine at A.T. Still University in Kirksville, Missouri, the oldest osteopathic medical school in the country. She completed her internship at Dallas-Fort Worth Medical Center, a residency in family medicine at Florida Hospital-East Orlando, and a residency in anatomic and clinical pathology at the University of Florida, serving as chief resident her third year.
VITAS began accepting hospice-appropriate patients in Lake and Sumter counties in January. The office is located at 127 North Bay Street, Suite 200, Eustis, FL 32726. For more information about VITAS services, call 352.589.0927 or learn more here.