VITAS Welcomes Dr. Ana Goncalves as Associate Medical Director for Central Florida
April 27, 2020
ORLANDO, FL – VITAS Healthcare, the nation's leading provider of end-of-life care, has appointed Ana Goncalves, MD, as associate medical director for its hospice services in Central Florida. In this role, she oversees hospice admissions for VITAS patients facing advanced illness throughout Orange, Osceola and Seminole counties.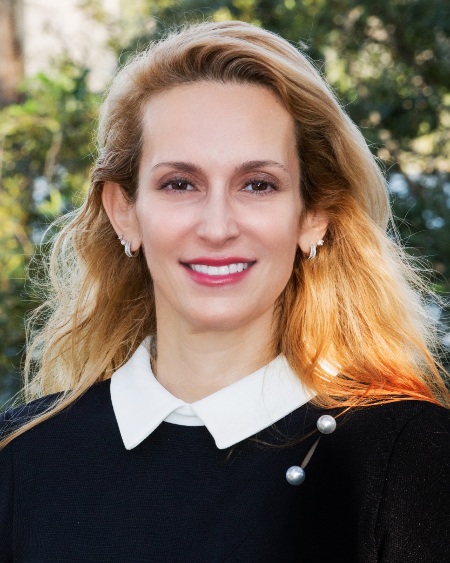 Born in Brazil and educated in Central Florida, Dr. Goncalves brings to VITAS more than 15 years of experience in hospice and palliative care, as well as geriatric medicine.
"Working in hospice, I am happy to have the privilege to make a difference in the lives of the patients I care for and their families," says Dr. Goncalves.
Dr. Goncalves' appointment to associate medical director marks her return to VITAS. From 2008 to 2014, she delivered care to hospice patients as a physician in a VITAS inpatient unit. Her previous roles include caring for patients in outpatient clinic, nursing home, urgent care and emergency department settings.
Prior to joining VITAS, Dr. Goncalves served as an inpatient unit physician for a hospice and palliative care facility. From 2006 to 2016, she practiced hospice and palliative care and geriatric medicine at the Orlando VA Medical Center.
Board-certified in hospice and palliative care, geriatrics and family medicine, Dr. Goncalves earned her undergraduate degree in biology and sociology at the University of Central Florida in Orlando, and her medical degree from the American University of the Caribbean. She completed a residency in family and preventive medicine at the University of South Carolina and a fellowship in geriatrics at the University of South Florida.
She is a member of the American Academy of Family Medicine, American Geriatrics Society, American Medical Directors Association, American Medical Association and American Academy of Hospice and Palliative Medicine.
Operating since 1995 in Central Florida, VITAS delivers quality end-of-life care to hospice patients and their families at home from its offices in Kissimmee and Maitland. Patients whose symptoms cannot be managed at home may receive comfort-focused care at VITAS inpatient units in Winter Garden, Longwood and Winter Park. The office in Maitland is also home to VITAS Palliative Care.
Contact the VITAS care team near you.