Youth-Led Holiday Music-Thon Benefits Local Children with Bereavement Needs
12/20/2016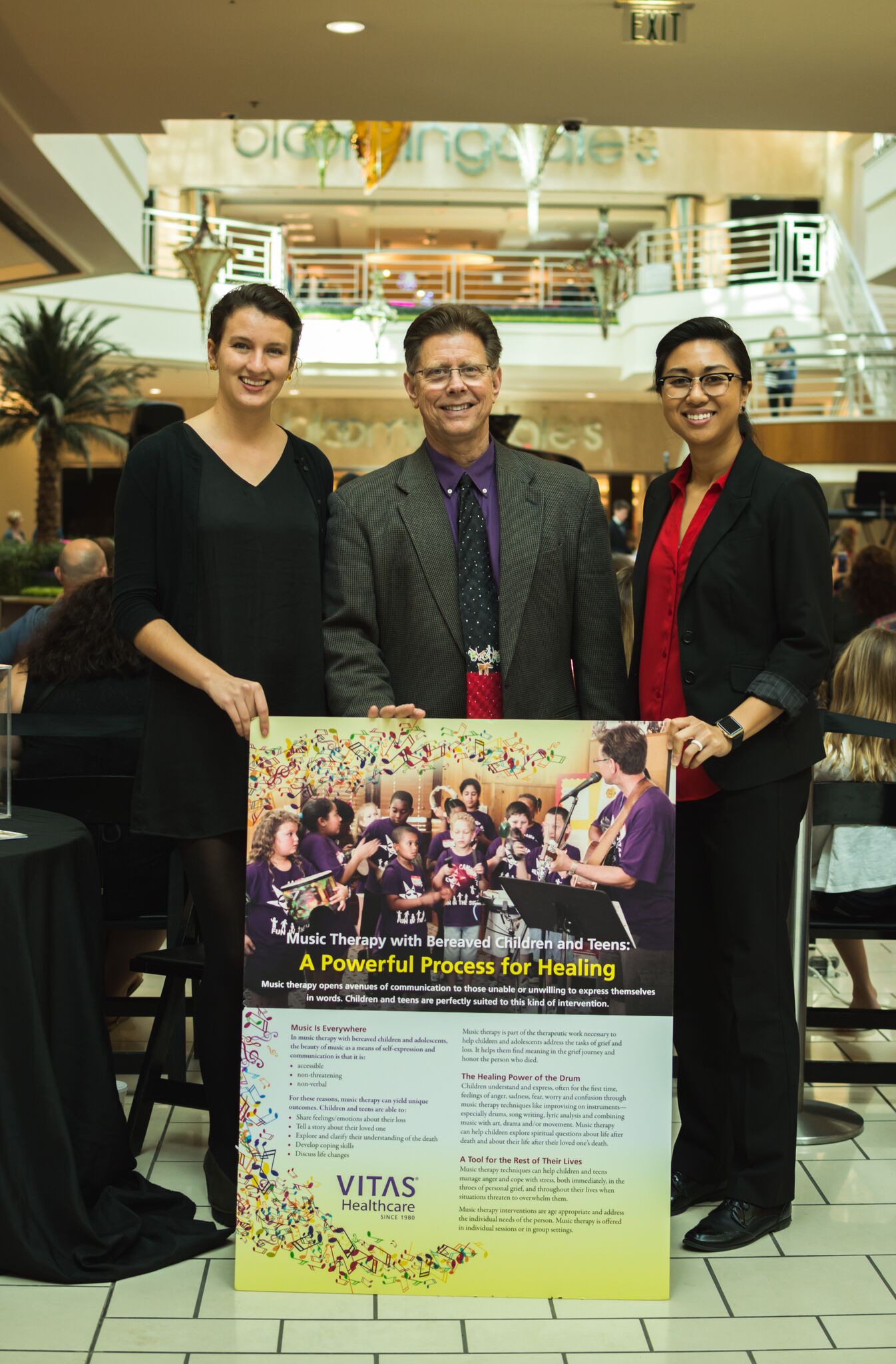 Above: Led by VITAS Music Therapist Thomas A. Dalton (center) the Holiday Music-Thon raised more than $10,000 which will allow 30-35 children and teens who have lost a loved one to attend Camp VITAS – a free, overnight camp at Disney's Fort Wilderness in January 2017.
Raising Funds for Camp VITAS
More than 150 talented music students from South Florida participated in a 12-hour-long Music-Thon on December 17. Young guitarists, pianists, violinists and other musicians aged 5 to 17 years old played in non-stop harmony to raise funds to directly benefit Camp VITAS, a bereavement camp that provides support to children and teens who have lost a loved one. The overnight camp—which was held the first weekend in January 2017 at Disney's Fort Wilderness campground in Orlando, Florida—is offered free of charge to 30-35 campers on a first-come, first-served basis and includes a ticket to Disney's Animal Kingdom, all meals, transportation and camping equipment.
The musical fundraiser was sponsored by VITAS Community Connection (VCC), the charitable arm of VITAS Healthcare, the nation's leading provider of end-of-life care and experts at providing bereavement support. VCC provides assistance to hospice families in need through private donations and is proud to partner with musically gifted children in an effort to bring comfort to grieving youths.
VITAS Music Therapist Thomas A. Dalton led the musical extravaganza. Dalton's 20 years of music therapy experience includes helping children and adults use the power of music to help transform their lives. This is the sixth consecutive year of the VITAS Healthcare fundraiser, which has helped raise thousands of dollars and enabled VITAS to send more than 200 grieving children to Camp VITAS free of charge.
The reality is, children's grief may look different than that of adults, but it shares fundamental similarities as a physical and emotional reaction to the loss of a significant loved one. Thanks to the Music-Thon fundraiser and VITAS Healthcare, grieving children have a safe environment where they can find support and learn new ways to cope with grief.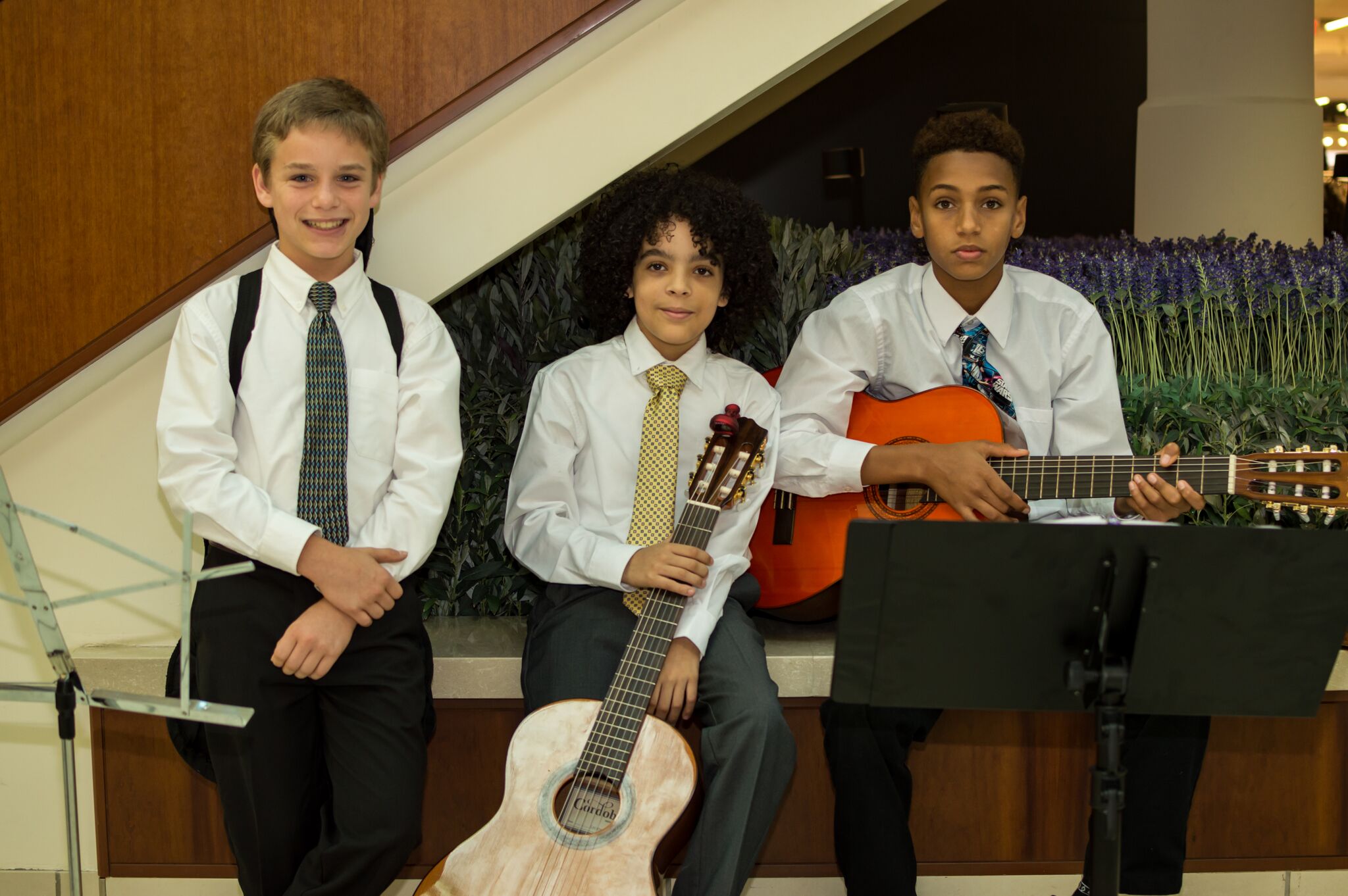 Above: More than 150 local children with musical talents came together on Saturday, Dec. 17, 2016, to raise funds for children in need of grief counseling during the sixth annual Music-Thon hosted by VITAS Healthcare.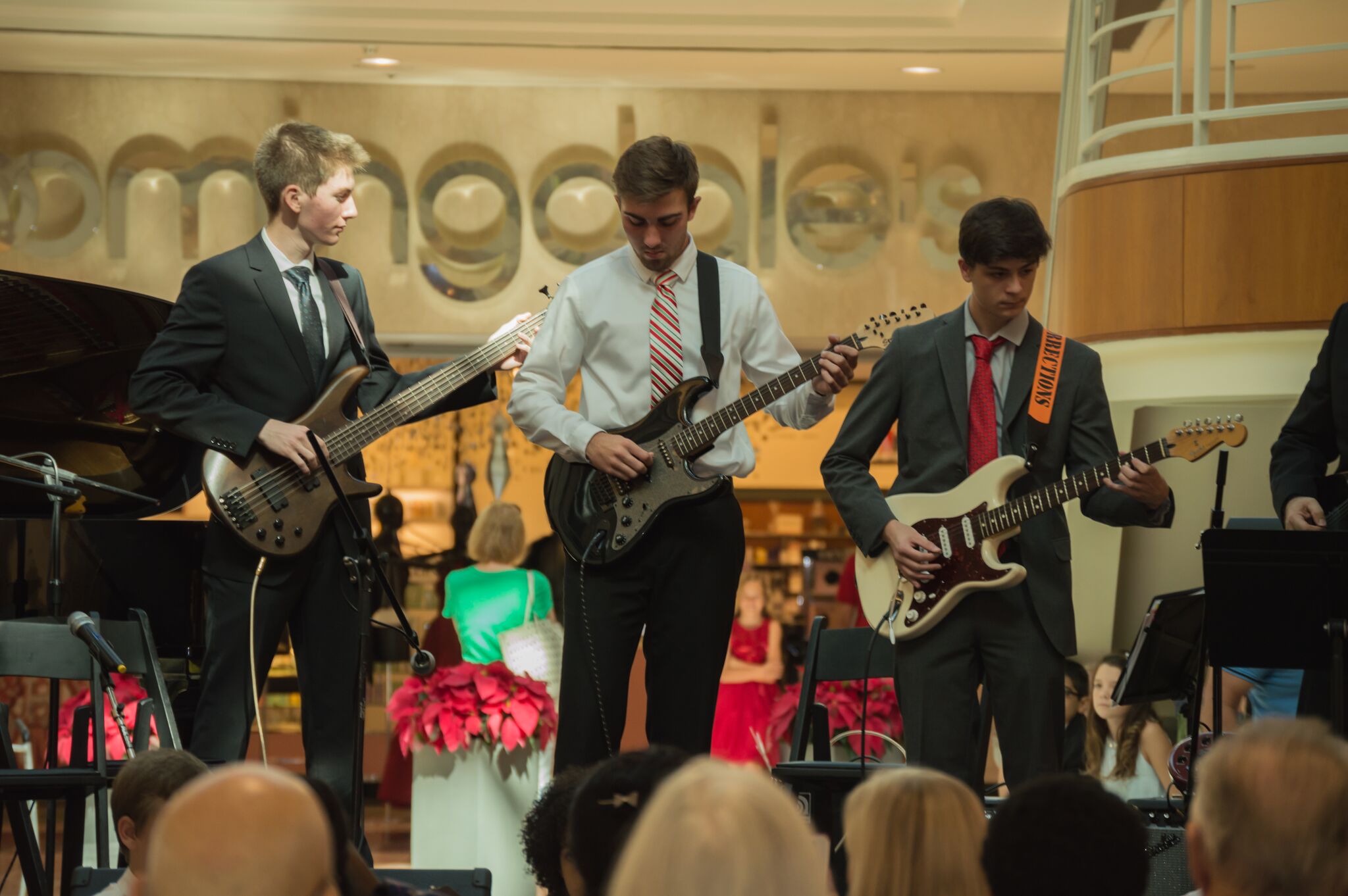 Above: The 12-hour-long Music-Thon featured some of the best young musicians in Florida, with the Cambridge School of Music's guitar orchestra serving as the highlight of the event and a crowd favorite.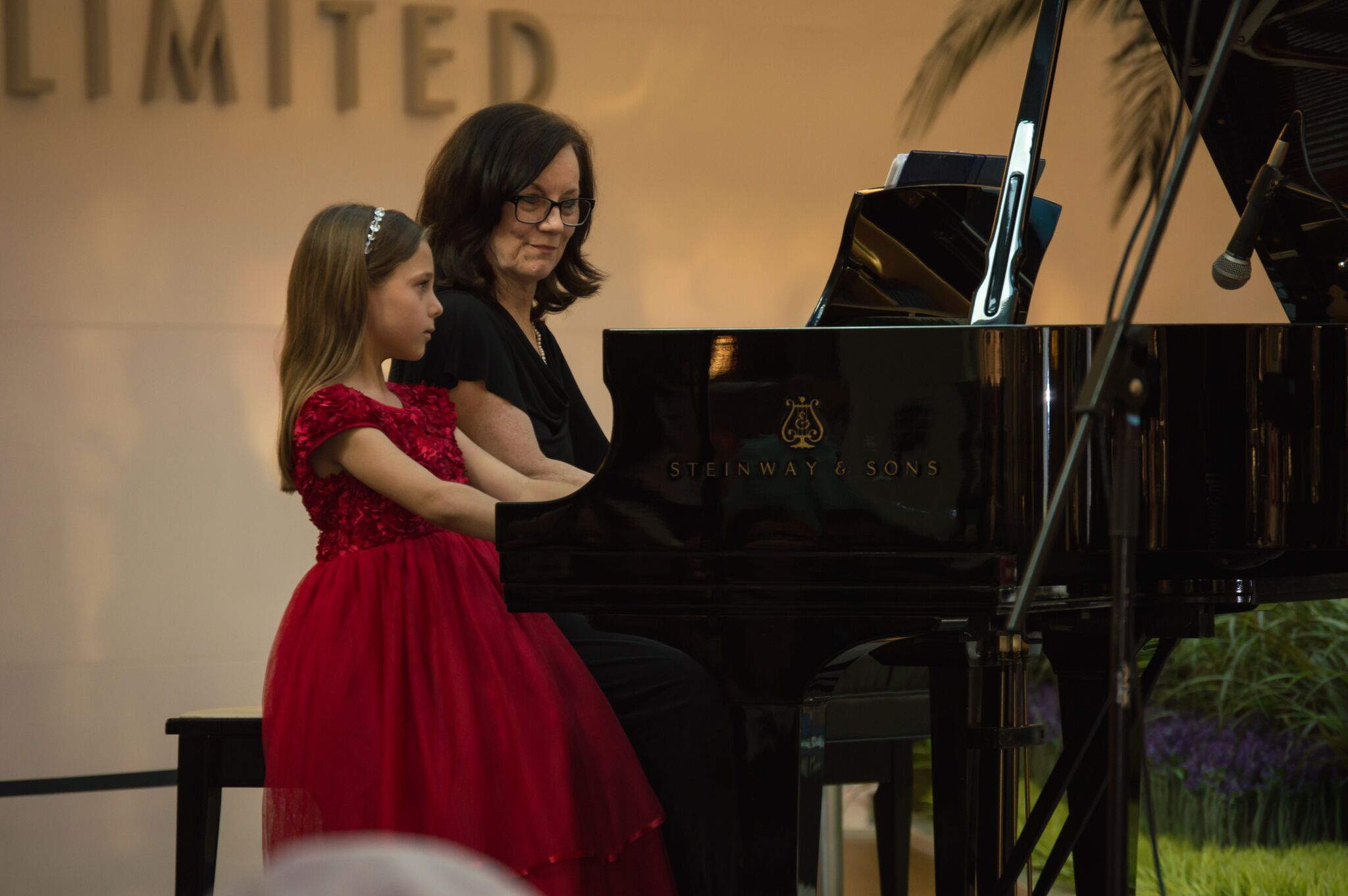 Above: Local young musician playing the piano for a crowd at the sixth annual Holiday Music-Thon sponsored by VITAS Healthcare, nation's leading provider of end-of-life care, on Dec. 17, 2016.