VITAS Advantage: Case Study on High-Acuity Care for Hospitals
Case Study: Patient with Advanced Lung Cancer
JM*, a 67-year-old male with advanced lung cancer, is admitted to the emergency department with shortness of breath, nausea, vomiting, dehydration, and worsening pain. When the ED physician discusses a transfer to the hospital's intensive care unit (ICU) to manage his symptoms, JM indicates that he wishes to discontinue anti-tumor treatment and go home.
JM's wife agrees with her husband's decision but indicates she needs help managing his unpredictable symptoms. She also requests additional support as JM's caregiver.
Within the hour, JM is transitioned to hospice care at home, supported by an interdisciplinary hospice team, a temporary 24-hour shift of continuous care at the bedside for respiratory support and pain management, and additional support from a respiratory therapist to avoid readmission to the hospital. VITAS delivers a hospital bed and necessary equipment/supplies related to JM's cancer diagnosis. His wife receives education from the hospice team on symptom and oxygen management, a social worker connects her with community resources, and a chaplain supports her through anticipatory grief.
*These initials represent an anonymized patient and are used for the purposes of education only.
Hospice Care Linked to Reduced Rates of Hospital and Intensive Care Mortality
Enrollment in hospice during the last six months of life is associated with improved patient satisfaction and pain management, fewer hospital days, and lower rates of hospital and intensive care unit (ICU) mortality among Medicare patients, according to a report published in BMJ Supportive & Palliative Care.
"Consistent with other studies demonstrating benefit, the use of hospice care is associated with better quality-of-care outcomes, including patient-centered care metrics," write the authors. Their findings, they say, highlight the importance of "greater expansion of hospice use to reduce deaths in the hospital setting and improve the quality of care for chronically ill patients."
Investigators analyzed data from the Dartmouth Atlas of Health Care Report of 2012 and the American Hospital Association survey database of 236 U.S. academic medical centers rated as the best hospitals for clinical excellence in 2012-2013 by the U.S. News and World Report.
Patients represented in the study were more than 163,000 Medicare beneficiaries who died in 2010 and had been hospitalized one or more times in the previous two years for at least one of nine chronic illnesses associated with high mortality rates: malignant cancer/leukemia, chronic pulmonary disease, coronary artery disease, congestive heart failure, peripheral vascular disease, severe chronic liver disease, diabetes with end-organ damage, chronic renal failure, and dementia.
Overall:
46.8% of patients were enrolled in hospice in the last six months of life
31.1% of all patients died in the hospital
21.9% of patients died in ICU
Hospice care in the last six months of life was associated with variables representing high-value end-of-life care. These included:
Fewer hospital deaths (linear correlation coefficient [r] = 0.842; P = 0.01)
Reductions in hospital days (r = 0.517; P = 0.01)
Better pain control (r = 0.491; P = 0.01)
Higher patient satisfaction ratings (r = 0.448; P = 0.01)
Fewer deaths in an ICU (r = 0.358; P = 0.01)
"Promoting high-value, safe and effective care is an international healthcare imperative," the authors write. In the U.S., the 2014 Institute of Medicine report "Dying in America: Improving Quality and Honoring Individual Preferences near the End of Life" concluded that "providing high-quality care for people who are nearing the end of life is a professional commitment and responsibility."
The VITAS Advantage: Hospice Care by VITAS Supports Hospital Metrics
Hospitals can meet key quality metrics and financial goals by relying on VITAS for timely, seamless referrals and interdisciplinary hospice teams specializing in high-acuity care for patients with advanced illness. Hospice care:
Reduces hospital length-of-stay (LOS) metrics, hospital and ED readmissions, and in-hospital mortality rates
Improves symptom management and patient-family satisfaction scores
Frees ICU and critical care beds and reduces per-beneficiary Medicare spending by transitioning patients out of the hospital to their preferred setting for high-acuity hospice care
Source: Kleinpell, R., & Vasilevskis, E. (2016). Exploring the association of hospice care on patient experience and outcomes of care. BMJ Supportive & Palliative Care, DOI: 10.1136/bmjspcare-2015-001001
Free Download: Hospice Eligibility Checklist
Meet the VITAS Hospice Team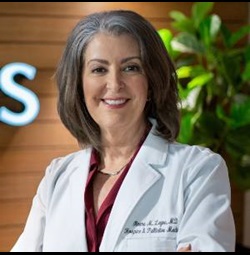 Physician
The physician closely monitors the progression of the patient's illness, prescribes appropriate medications and coordinates care with other members of the team.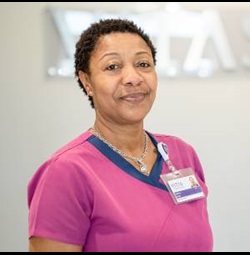 Hospice Nurse
The hospice nurse is skilled in assessing and managing pain and other symptoms. A nurse may also help with personal care.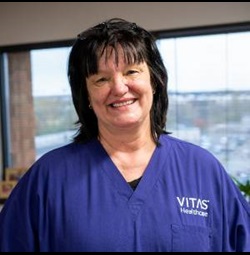 Hospice Aide
Hospice aides provide personal care to the patient. They are also the "eyes and ears" for the rest of the hospice team.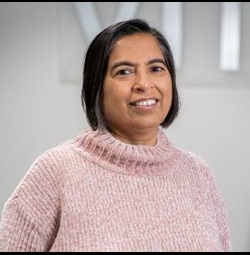 Social Worker
The social worker acts as a friendly and skilled listener and provides emotional support.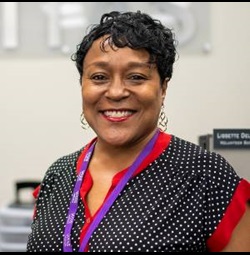 Volunteer
The hospice volunteer can bring music or a Paw Pals animal companion, and spends quality time with the patient and family.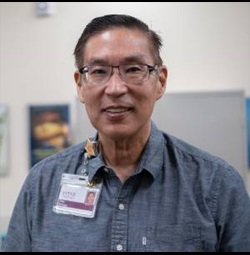 Chaplain
The chaplain ministers to the spiritual needs of patients and families of all faiths, and can work with their clergy.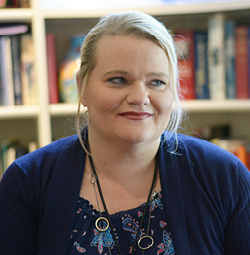 Bereavement Specialist
The bereavement specialist provides grief and loss support to the patient's loved ones.
The VITAS Care Team