How We Leverage Alternative Payment Models to Provide High-Quality, Cost-Efficient Care
A VITAS partnership provides a superior care pathway for alternative payment model (APM) and advanced alternative payment model (AAPM) participants whose populations include high- and rising-risk patients. Usually, these are patients with costly advanced illness with multiple comorbidies that are not optimally managed.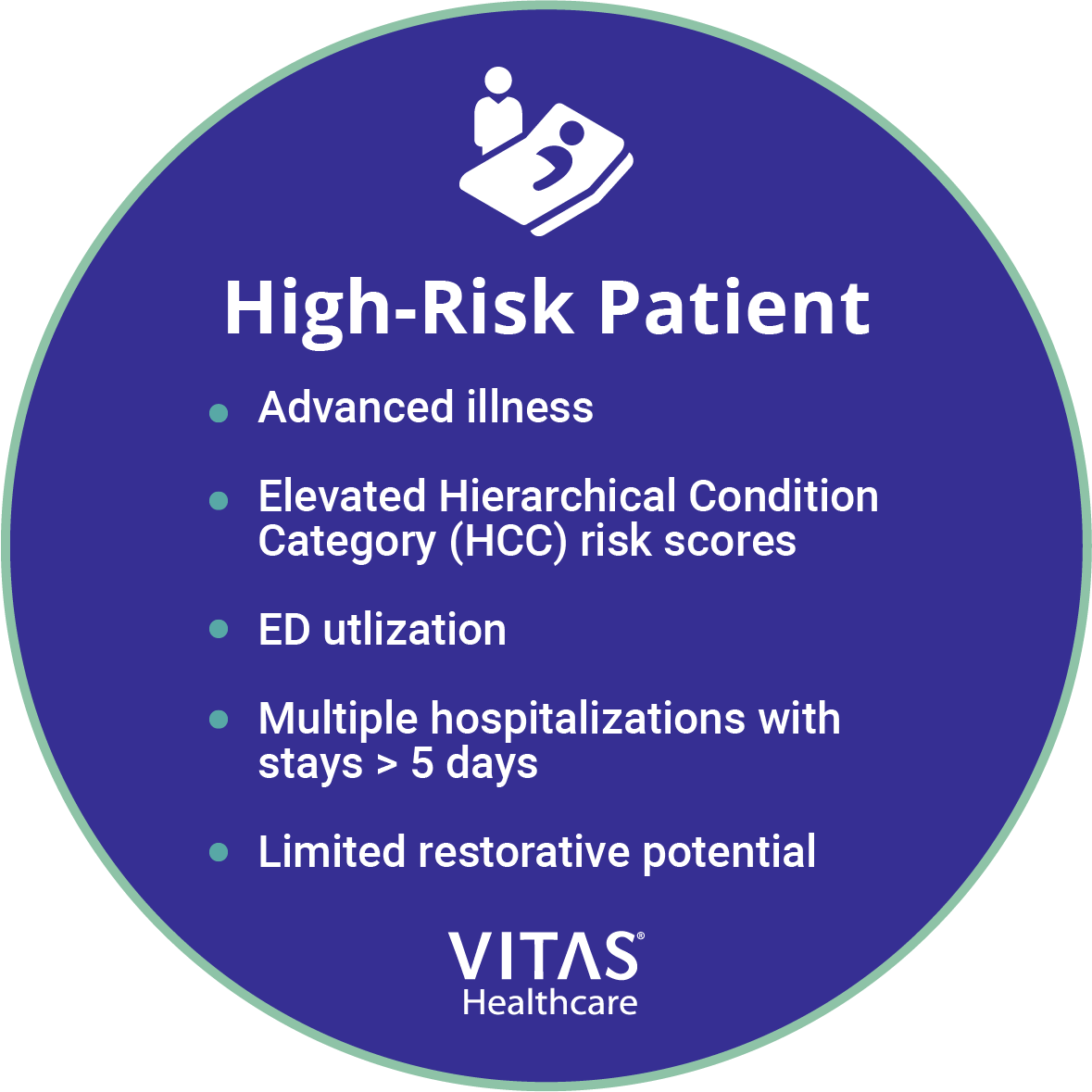 Why Partner with VITAS?
When you work with VITAS, we: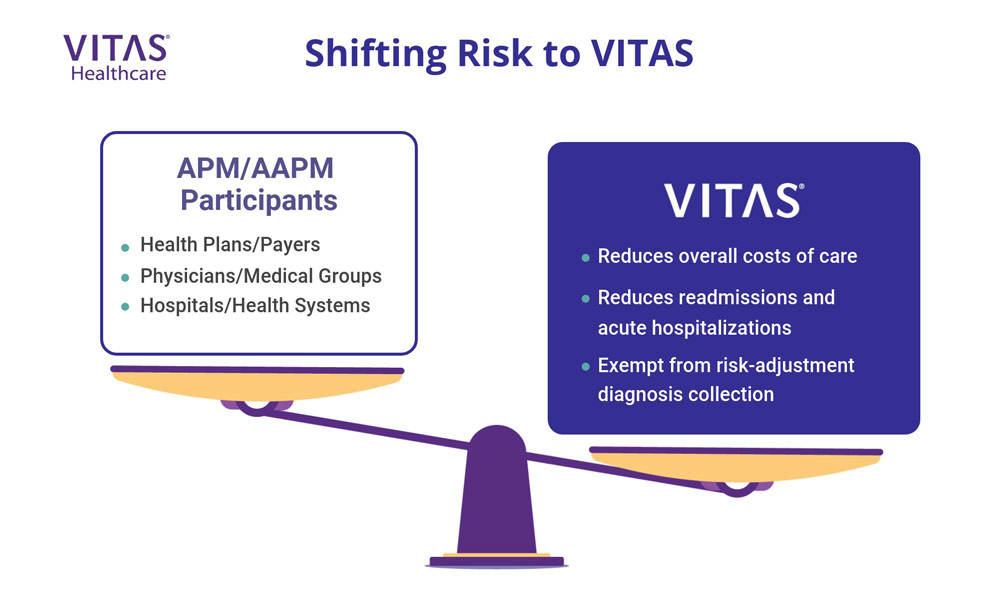 Results: Measurable and Tangible
Contact VITAS to discuss opportunities to enhance your care coordination efforts with your high- and rising-risk patients.
Want to partner with VITAS?